Expert Takes: Ethereum Surpasses $1,430 To Reach An ATH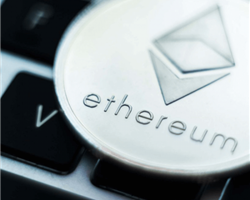 Ethereum, the world's second largest cryptocurrency, has hit an all time high of over $1,430.
Ethereum has outperformed bitcoin so far this year, gaining around 81% compared to bitcoin's 26% in their respective USD pairs.
Below are some expert insights from the crypto industry on the news.
Hsuan-Ting CEO of Furucombo a DeFi money lego application said:
"ETH's ATH means we're seeing the beginning of "DeFi eating traditional finance". More and more people adopting it signals a great future for the industry regardless of whether people are using ETH to pay for something or just holding it to capture the network's value. I'm very excited for this ATH after ICO dynasty."
Source: Read Full Article