Financial Commission Grants Certification to Samtrade Academy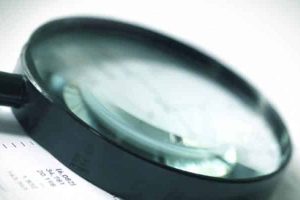 The Financial Commission (FinCom) has announced on Wednesday that Samtrade Academy became a certified educational provider and a member of FinCom. According to the press release shared with Finance Magnates, the Commission reviewed the educational firm's structure to verify that users could access "accurate" resources.
"Samtrade Academy demonstrated compliance to a set of standards that the Financial Commission requires to meet as part of the certification process. Samtrade Academy is now listed on Financial Commission's official website as a certified education provider," FinCom commented on Samtrade Academy's certification. The company is an educational organizer known for conducting business, entrepreneurship, tech, personal finance, and other related topics.
This certification comes weeks after the Financial Commission granted DeltaFX – an international financial brokerage and an approved member of FinCom – an execution quality certification. In addition, DeltaFX successfully completed Verify My Trade (VMT) certification. Verify My Trade was introduced a few years ago to promote pricing and execution transparency in the FX market.
Order execution verification with Verify My Trade (VMT) was launched in September 2018. In the last few years, several members of the Financial Commission applied for the certification in an effort to enhance transparency regarding execution speed and pricing.
GetID and Exness Partnerships Recently Arranged
The Financial Commission recently announced a partnership with GetID, a comprehensive and customizable service that helps businesses verify identities, streamline customer onboarding, stay compliant with regulations and prevent fraud. Early in July, Exness, a leading multi-asset broker, joined the Financial Commission as a member. During the first week of July, Fxview became an approved member of the self-regulatory organization.
Founded in 2013, the Financial Commission is a leading independent member-driven external dispute resolution (EDR) organization for international financial firms, including online brokers, exchanges, and blockchain companies that participate in global foreign exchange (forex) and derivatives CFD and digital asset markets.
Source: Read Full Article