FloatSV digital currency exchange is shutting down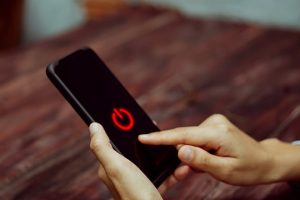 FloatSV users have until February 20, 2022, to withdraw their assets from the FloatSV centralized exchange. Afterward, FloatSV will be shutting down.
"FloatSV will be shutting down our centralized exchange due to a decision by OK Group to discontinue white-label services. Trading & deposits will continue until 30th Jan 2022 before closure. 20th Feb 2022 will be the last day for users to withdraw from floatsv.com," said the FloatSV team in its official announcement.
Regardless of OKex's decision to discontinue its white-label service, OKex will continue to offer BSV trading pairs on its site. Additionally, FloatSV users have until January 30, 2022, to trade and make deposits on the platform.
Where to buy BSV 
FloatSV launched when many exchanges around the world were delisting BSV trading pairs. At the time of its launch, it was one of the few centralized exchanges that supported BSV. But now, there are several centralized exchanges where you can buy and sell your BSV.
For U.S.-based individuals looking to buy BSV with fiat, Bittrex, Beaxy Exchange, and BuyBSV.com are easy-to-use solutions that are available in most states.
For those that are looking to exchange coins and tokens that they already own for BSV, Exodus wallet's in-app exchange feature and Fabriik Weave are two of the best options.
More onramps are on the way
Digital currency wallet providers and exchanges have announced their plans to support BSV trading pairs in the near future. HandCash has revealed its plans to provide fiat onramps for HandCash wallet users. At the CoinGeek New York conference, Antonio Brasse, the CEO and founder of the centralized exchange BlockQuake, said that BlockQuake has plans to launch BSV trading pairs.
The more BSV onramp and offramps there are, the more liquidity there will be in the market. Liquidity—or the ability to easily buy and sell assets and commodities—is important for various reasons. A liquid market makes it easier for new user acquisition to take place, catalyzing the growth of apps, platforms, and services.
The liquidity of the BSV markets is expected to grow this year, and with the notices that Dr. Craig S. Wright has sent to digital currency exchanges regarding their incorrect use of the word Bitcoin and the ticker symbol that they use to represent it, there may be more liquidity coming to BSV beyond the onramps and offramps that we already know of.
Watch: CoinGeek New York panel, Future of Digital Asset Trading & Financial Services
Source: Read Full Article