Former Deutsche Bank exec pleads guilty over 'R3 Crypto Fund' scheme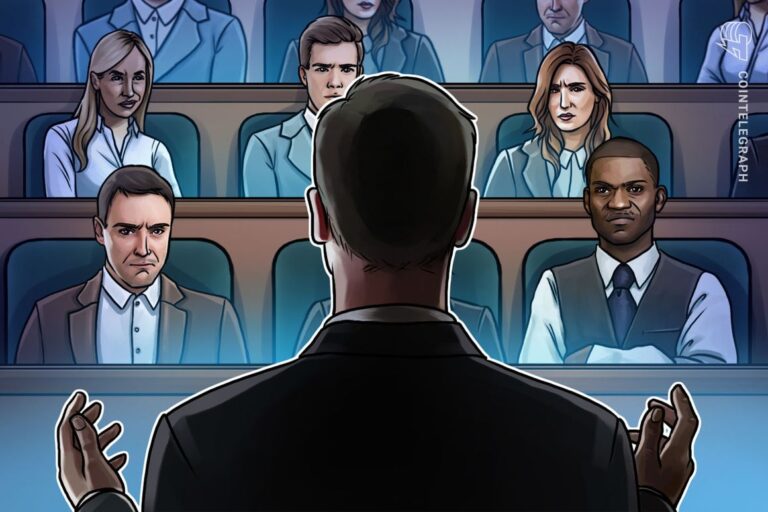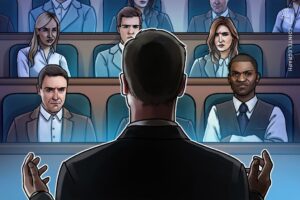 A former Deutsche Bank investment banker — who was charged earlier in 2023 in relation to a fraudulent cryptocurrency trading scheme — has pleaded guilty to investment fraud and could face up to 30 years in prison.
According to a Sept. 19 statement from the United States Department of Justice (DOJ), 27-year-old Rashawn Russell pleaded guilty to participating in a scheme where he operated a fraudulent crypto investment fund dubbed the "R3 Crypto Fund."
Between November 2020 and August 2022, Russell defrauded 29 investors out of $1.5 million by leveraging his reputation as an investment banker and licensed financial broker to promise that he would be able to generate guaranteed, outsized returns on a series of crypto investments.
On multiple occasions, Russell lied to investors about their investments and fabricated multiple documents that displayed false information concerning their returns, according to the DOJ.
The prosecution found that Russell sent altered images of his bank balance to his investors. Another time, when an investor sought to cash in on one of their crypto investments, Russell never sent the money and instead sent his victim a fabricated money transfer confirmation.
According to prosecutors, most of the $1.5 million obtained from his victims was never used to invest in crypto assets. Instead, the funds were misappropriated by Russell and were used "for his personal benefit, to gamble, and to repay earlier investors" in the scheme.
Related: Lawyer who laundered $400M from OneCoin scam denied new trial: Report
In addition to his investment scheme, Russell also pleaded guilty to his role in a separate identity theft scheme where he fraudulently obtained credit cards and other devices using false information.
The DOJ said Russell obtained these identity documents with the intention of using them to undertake illegal and unauthorized transactions.
Upon sentence, he faces up to 30 years in prison for his crimes, with U.S. Magistrate Judge Sanket Bulsara ruling that he must pay more than $1.5 million in restitution.
Magazine: How to protect your crypto in a volatile market — Bitcoin OGs and experts weigh in
Source: Read Full Article