Former Stockbroker Imprisoned for Money Laundering Charges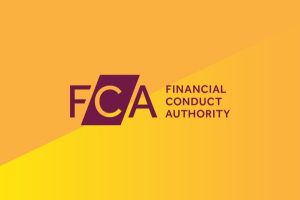 The UK Financial Conduct Authority (FCA) has announced on Thursday that Richard Faithfull was sentenced to five years and ten months imprisonment for money laundering charges. According to the press release, the individual was also disqualified for holding a company director role for the next ten years.
The investigation pursued by the British authorities unveiled that Faithfull laundered around GBP 2.5 million as part of an 'organized crime group' for longer than 12 months, whose proceeds came from seven overseas investment fraud schemes. The watchdog noted that such an operation was 'sophisticated' because the individual relied on multiple accounts and companies' names in different jurisdictions.
"Faithfull was able to use knowledge gained when he worked in the regulated sector – as an investment advisor – to help the fraudsters continue to defraud victims by paying fictional 'dividends' from bank accounts controlled by him to make it look as though the underlying investments were generating returns. He also involved innocent parties to help assist with his criminal enterprise," the FCA stated.
Bypassing UK Authorities Detection
Faithfull also relocated to Ukraine, where he lived a lavish lifestyle and bypassed any British authorities' detection. The FCA  stated that he got involved with local criminal groups to obtain assistance in the relocation. However, he was arrested shortly.
"Mr. Faithfull's actions showed little compassion for those affected by the underlying criminality instead seeking only to make a profit for himself and others. The FCA remains committed to ensuring that those who choose to break the law are brought to justice. We remind investors to check the FCA's register are part of their due diligence when looking to make investments," Mark Steward, Executive Director of Enforcement and Market Oversight at the FCA, commented. Faithfull initially pled guilty to such offenses on April 16, 2021, but he minimized his role in the offending, leading the FCA to reject the basis of his plea.
Source: Read Full Article