FXSpotStream Records New High in November As Omicron Drives Volumes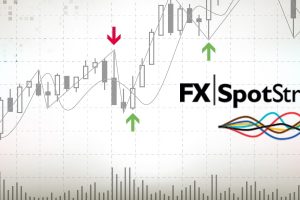 Looking at the set of volume data released for December, FXSpotStream, a popular multibank FX streamlining aggregation and a matching service provider, has reported a rise in FX activity from November.
The firm announced its November volumes with an increase since October. Based on the data, FXSpotStream completed a relatively strong month of trading in November, and thus demonstrating the company's continued market share gains.
According to the data release on December 1, the ADV (Average daily volume) figures for November 2021 surged at the $51.538 billion level, the company's second-highest monthly ADV on record. Only March volumes this year have a higher average daily volume.
FXSpotStream, which reports activity in all FX products, not just spot, has reached an ADV of USD51.538billion in November, which is an increase of 2.15% from October '21, and an impressive 29.8% year-on-year increase, and thus replaces October as its second highest month in terms of average daily volume.
The company's ADV YOY (November' 21 vs November 20) rose 15.8% to USD51.538 billion, resulting in a YoY increase every month so far in 2021 except one.
Meanwhile, FXSpotStream's overall volume YoY (November' 21 vs November' 20) rose 21.31% to USD1.134 trillion, crossing the USD1 trillion mark for the seventh time this year. 
Furthermore, the firm's ADV YTD (Jan – Nov' 20) increased 14.77% to USD 48.932 billion when compared to the same period last year.
A closer look at the data shows that November was basically flat with October, until the very last few trading days, when Omicron variant fears negatively affected financial markets, and sent trading volumes soaring across equities and FX. The increase in activity from November 26-30, in which daily trading was almost double daily averages, accounted for most of the increase as stated above.
Calm Within the Storm
As reported by Finance Magnets, 2020 was a great year for FXSpotStream, which offers a multibank FX and precious metals streaming services that support trading in FX, spot, forwards, swaps and NDF/NDS. During that year, the company witnessed an overall volume up 18.52% over the prior year, and 2021 has maintained such a momentum. In March '21, the firm recorded its highest ever ADV at SD54.674 billion. And throughout the year, the company continued seeing growth in all products, mostly swaps (up 44%YoY, Forwards (up 57% YoY), and NDFs (UP 233% YoY). During the time of stress, as it was experienced in March accompanied by the Covid-19 crisis, the FX market performed very well. Infrastructure, connectivity and communication tools in March continued to function effectively. The market experienced extreme volatility, but that did not equal disorder.
Source: Read Full Article