HSBC Joins the Cross-Currency Swaps Service of CLS and IHS Markit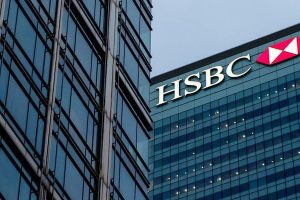 HSBC, one of the leading banks in the world, has joined the cross- currency swaps service of CLS, a financial market infrastructure delivering settlement, processing, and data solutions across the global FX ecosystem, and IHS Markit, a world leader in critical information, analytics, and solutions.
According to an official announcement, a total of 9 settlement members including some of the leading global banks are now live on the service. CLS highlighted that the mentioned service is an extension of the company's innovative PvP settlement service and uses the MarkitSERV trade confirmation platform to allow CLSSettlement members to send their cross-currency swaps into CLSSettlement for settlement.
In May 2021, CLS reported a surge in FX demand as the average daily volume jumped significantly. For May 2021, the average daily volume came in at $1.798 trillion, which was 21% higher than the same period in 2020.
Explaining the details about the cross-currency swaps, CLS mentioned: "Increasing cross-currency swap flows to CLSSettlement supports the call from policymakers and regulators to increase payment-versus-payment (PvP) adoption across the industry in order to mitigate settlement risk. There has been a clear trend in FX markets in recent years – the rise in global trading of currencies that do not have payment-versus-payment (PvP) settlement mechanisms."
"To address this issue, international standard-setting bodies, such as the CPMI and the Global Foreign Exchange Committee, are exploring ways to increase the level of PvP settlement in the FX market," CLS added.
Participation of HSBC
HSBC became the latest financial firm to join the cross-currency swaps service of CLS and IHS Markit. In May 2021, the financial giant announced the exit from the US retail banking business. "We are delighted to welcome HSBC as the latest participant to join our cross-currency swaps service. As more settlement members join the service, they will benefit from significant operational and funding efficiencies. CLS has long advocated for greater PvP adoption to mitigate FX settlement risk, and by increasing cross-currency swap flows to CLSSettlement, HSBC's participation will help to achieve that," Lisa Danino-Lewis, Global Head of Sales at CLS, said.
Source: Read Full Article