IG Promotes Ilya Spivak as DailyFX's Greater Asia Head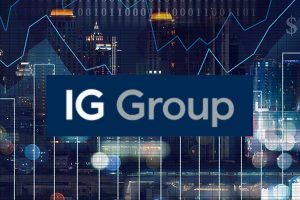 IG Group has promoted its long-time employee Ilya Spivak as the Head of Greater Asia for the news and research portal, DailyFX.
IG bought DailyFX in 2016, paying $40 million. The FX news and research portal was previously a subsidiary of FXCM. The acquisition deal came as a surprise at the time as FXCM did not publicize any of its assets listed for sale.
Spivak was always associated with DailyFX. He became a part of IG after the acquisition deal was sealed that the new owner took in all 34 employees on DailyFX's payroll at the time.
Spivak formally joined IG in November 2016 as a Senior Strategist and has always been the face of DailyFX on media. Prior to his latest promotion, he was the Head of Strategist of APAC in the company.
Before IG, he spent 11 years at FXCM: first in FX Sales and then as a Currency Strategist. According to his Linkedin, he was promoted to the latest role in June.
He received a Bachelor's degree in Economics and International Relations from the University of California. He has become a well-known face in the forex industry with his regular appearances and contributions to big media platforms.
A Major FX Research Platform
DailyFX is one of the major FX websites, providing news, analysis, market data and even helping traders with strategy recommendations. IG remained bullish with the sudden acquisition of the platform and believed that it complements its offered trading services.
"This brings to IG an exceptional proven platform for both acquiring new clients and further engaging our entire current global client base, along with a number of very talented people. This transaction further underpins our commitment to continuing to provide the best client experience in our industry," said the then CEO of IG Group.
Source: Read Full Article