J.P. Morgan: Spot Bitcoin ETF Approval Likely After Grayscale's Legal Win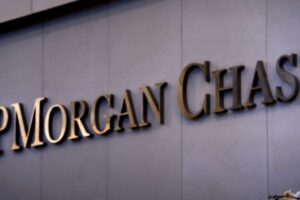 J.P. Morgan analysts, led by Nikolaos Panigirtzoglou, have reportedly indicated that the U.S. Securities and Exchange Commission (SEC) may soon have little option but to greenlight multiple applications for spot Bitcoin exchange-traded funds (ETFs). This prediction comes on the heels of Grayscale's recent legal win against the SEC.
Nikolaos Panigirtzoglou holds the position of Managing Director at J.P. Morgan and operates out of London, focusing on Global Market Strategy that encompasses Alternatives and Digital Assets. He is the editor of the weekly report Flows & Liquidity, a cornerstone publication for J.P. Morgan.
As you may remember, on August 29,  the U.S. Court of Appeals for the D.C. Circuit ruled that the Securities and Exchange Commission (SEC) must review Grayscale Investments' application to convert its "Grayscale Bitcoin Trust" product to a spot Bitcoin ETF.
Circuit Judge Neomi Jehangir Rao stated (as part of the court's opinion on Grayscale's "Petition for Review of an Order of the Securities and Exchange Commission"):
"It is a fundamental principle of administrative law that agencies must treat like cases alike. The Securities and Exchange Commission recently approved the trading of two bitcoin futures funds on national exchanges but denied approval of Grayscale's bitcoin fund. Petitioning for review of the Commission's denial order, Grayscale maintains its proposed bitcoin exchange-traded product is materially similar to the bitcoin futures exchange-traded products and should have been approved to trade on NYSE Arca. We agree. The denial of Grayscale's proposal was arbitrary and capricious because the Commission failed to explain its different treatment of similar products. We therefore grant Grayscale's petition and vacate the order."
Proponents believe that a spot Bitcoin ETF would streamline investment for the average person by removing the necessity for direct Bitcoin transactions and reducing custody-related risks. The ruling has reignited optimism among a fresh batch of applicants hopeful for approval, especially given the SEC's history of rejecting all previous spot Bitcoin ETF applications.
On August 31, the SEC postponed decisions on spot Bitcoin ETF applications from various firms, including BlackRock, Fidelity, and Invesco, until mid-October.
According to an article published by CoinDesk earlier today, in a report published last Friday, J.P. Morgan highlighted that the court found no valid reason for the SEC to approve futures-based Bitcoin ETFs while rejecting spot-based ones. This is crucial because, to justify its refusal of Grayscale's plan to turn GBTC into a spot ETF, the SEC would need to backtrack on its earlier approvals of futures-based Bitcoin ETFs. According to the bank, such a move would be both highly disruptive and damaging to the SEC's reputation, making it an unlikely course of action.
However, the bank also pointed out that even if Grayscale's legal victory makes the approval of a spot Bitcoin ETF more likely, it won't necessarily be a transformative event for the cryptocurrency market. Spot Bitcoin ETFs have been available in Canada and Europe for a while but haven't garnered significant investor interest. Moreover, Bitcoin funds in general, whether futures-based or physically backed, have seen limited investor engagement since Q2 2021. Additionally, the analysts argue that the benefits of spot Bitcoin ETFs over futures-based ones are relatively minor.
Source: Read Full Article