James Mason Joins ETX Capital as Program Management Head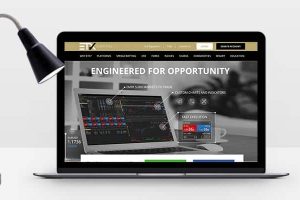 ETX Capital announced on Tuesday the appointment of James Mason as the retail FX and CFDs broker's new Head of Program Management. He is based in London and has already taken over his new role.
Mason is bringing years of experience to the broker from a diverse set of companies.
Bank Account Alternative. Business Account IBAN.
"James boasts an impressive record as a former Product Owner for 7.5 years. James could not miss the opportunity of joining ETX at a time when we're investing heavily in the growth of the future," ETX wrote on a social media post.
He joined ETX from Index Labs, a London-based technology company working in the gaming space. There, he was the Head of Product for more than a year. Before that, he was the Lead Head of Delivery at Genius Sports, another sports tech company.
But his most notable experience in the brokerage industry remains his time at IG, where he spent seven and half years in various roles. He joined the broker as a Business Manager and parted as an IT Business Partner, holding several other roles in between. He was also a Team Leader at Ventura.
Changing Landscape
Mason joined ETX at a crucial time. The broker was acquired by Swiss private equity firm Guru Capital last year and is accelerating the operations with new services. Following the acquisition, ETX added many new faces to some of its key management roles.
Most recently, ETX Capital launched zero-fee trading services for some of its popular share CFDs.Furthermore, the Swiss parent recently acquired the UK-based fintech, Oval Money, through ETX Capital intending to expand its presence in the financial services industry.
Source: Read Full Article