John Ray III: FTX Is the Most Mismanaged Company I've Ever Seen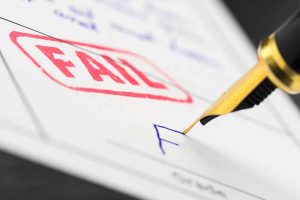 John Ray III is an attorney that's been in the news a lot, lately. He's the man who cleaned up the Enron mess close to 20 years ago, and now he's been called in to fix the problems surrounding failed digital currency exchange FTX.
John Ray III Has Been Called in to Fix FTX
As the new CEO of the now bankrupt digital currency firm, Ray commented that he has never seen such a poorly governed company in all his life, nor has ever witnessed such mismanagement of funds. He stated in a recent interview:
Never in my career have I seen such a complete failure of corporate controls and such a complete absence of trustworthy financial information as occurred here. From compromised systems integrity and faulty regulatory oversight abroad, to the concentration of control in the hands of a very small group of inexperienced, unsophisticated, and potentially compromised individuals, this situation is unprecedented.
It is being reported that user funds stored within the digital currency exchange were used to purchase luxury homes and other items in the Bahamas for company employees. At the peak of the firm's collapse, Ray was brought on as the new CEO, with his first day being November 11 of this year.
Sam Bankman-Fried has also been called out because he recently admitted in an interview that he only made appearances in Washington and spoke of regulation as a means of attracting attention to the company. He stated:
Regulators, they make everything worse.
Ray furthered his discussion with:
Bankman-Fried is not employed by the debtors and does not speak for them. In the Bahamas, I understand that corporate funds of the FTX Group were used to purchase homes and other personal items for employees and advisors. I understand that there does not appear to be documentation for certain of these transactions as loans, and that certain real estate was recorded in the personal name of these employees and advisors on the records of the Bahamas.
A King Has Become a Pauper
The drama surrounding FTX has likely marred the crypto space on a permanent basis. At one time, FTX was considered the golden child of the crypto arena. The cryptocurrency exchange first came to fruition in the year 2019 and quickly rose to prominence as one of the largest digital currency trading platforms in the world. Sam Bankman-Fried was lauded as a genius and many felt the company had a solid and clear future in the world of crypto.
Sadly, this image is fading fast as the company has fallen into a hole of criminality and mistrust. Each day, more information comes out about the enterprise that puts it in a very poor light, and one must wonder if this incident is going to prevent some people from ever trusting this new financial space.
Source: Read Full Article