JPMorgan Chase Acquires Nutmeg to Expand into the UK Market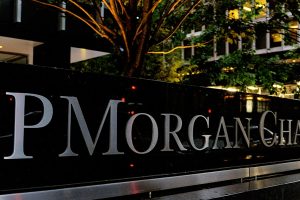 JPMorgan Chase announced on Thursday it had acquired British digital wealth manager Nutmeg, as the investment bank giant looks forward to expanding within the UK retail market. According to the announcement, the firm aims to become a full-service retail bank under its Chase brand, competing with Goldman Sachs' consumer Brand Marcus.
Founded in 20212, Nutmeg has over 140,000 clients and around $4.89 billion in assets under management. With the acquisition, the wealth manager stated that it would form the basis of the investment bank giant's retail digital wealth management with an international offering. "We are building Chase in the UK from scratch using the very latest technology and putting the customer's experience at the heart of our offering, principles that Nutmeg shares with us," Sanoke Viswanathan, CEO of international consumer at JPMorgan Chase, commented on the matter.
Although Nutmeg has been one of the best-known British fintech companies, it hasn't reached the profitability expected. That said, JPMorgan wants to complement the group's UK digital bank launch under its brand later this year. However, this is not the first business maneuver made by JPMorgan with Nutmeg, as the investment bank already launched a joint product partnership with the UK wealth manager last year.
No financial details on the transaction were disclosed, but sources quoted by Reuters said it valued Nutmeg close to $972.79 million at the time of the deal.
Establishing Presence in the UK
Talking with Reuters, Chris Skinner, CEO of financial technology research firm The Finanser, said: "I don't think this is a major spend, and it gives them a quick leg up in the marketplace in the UK." Still, experts quoted by the news agency believe that Nutmeg's acquisition allows JPMorgan to strengthen its presence via a region where they didn't have a consumer presence.
Finance Magnates reported last month that TradingHub, a trade analytics services provider to the global financial markets industry, announced that JPMorgan will offer TradingHub's trading analytics solutions to its institutional clients.
Source: Read Full Article