Just Like Ripple's XRP; Biden's SEC Chair Nominee Gary Gensler to go after More "Unregistered Securities"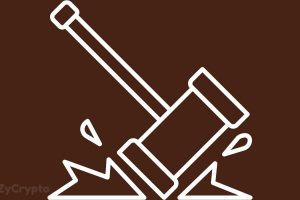 While Ripple grapples with the SEC lawsuit against the company and its executives, more cryptocurrencies may be facing the same fate soon. Gary Gensler, the nominee for SEC chairmanship under Biden's administration says there may be more unregistered securities like XRP out there, hence the need for stricter regulation of the space.
Gensler who is a banker and former partner at Goldman Sachs also added that the entire cryptocurrency industry needs to come under federal regulation to prevent illicit use and protect users. In a 2018 interview, he mentioned that large crypto exchanges such as Coinbase need to come under regulation either by the SEC or the CFTC if mainstream adoption is to ever be achieved.
"I would say, you want some form of regulation, you want traffic lights and speed limits, because then the public is confident to drive on the roads," he said during a Bloomberg interview.
Since the lawsuit against Ripple, the company's CEO Brad Garlinghouse alleged that it was an attack and not just on Ripple but the entire cryptocurrency industry. Indeed, the XRP community considers the lawsuit to be an attack as evidenced by the petition it launched to force the government to regard XRP as a currency rather than a security.
Gensler is known for strict and tough law enforcement during his time as CFTC chairman and is likely to bring that into the cryptocurrency industry as the SEC chairman. Already, governments around the world have been calling for regulation of the cryptocurrency industry as they say it is a means for criminals to carry out illegal businesses.
Co-founder of research site Coin Metrics Nic Carter agrees with the idea of regulating the space. 
"Gary is extremely dialed-in on the crypto markets and understands them extremely well. If his stated views are any indication of his priorities as commissioner, I would expect the SEC to continue with or even accelerate its agenda of discouraging unregulated securities issuance in the form of tokens," he said.
If Gensler implements his plans during his time as SEC chairman, it could be a matter of time before many other cryptocurrency projects face Ripple's current fate. The question is will this do more harm or good to the crypto industry?
Source: Read Full Article