KogeFarm Opens an ORBS Vault Which Promises up to 920% APY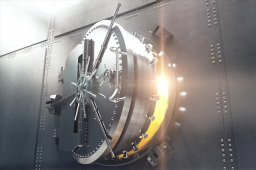 In 2021, crypto investors are seeing returns on their investments, unparalleled within the traditional saving sphere.
Just like the Defi, KogeFarm brings maximum yield through its vault structure and its auto compounding feature.
KogeFarm, which sits on the Polygon network, leverages the benefits of speed, competitive pricing, and security of this ecosystem.
Polygon is a Layer 2 chain, that makes it faster, more efficient, and brings more reasonable transaction fees than its Layer 1 counterparts.
It is thanks to this that KogeFarm can bring users such high rewards for users that place their holdings into vaults.
The latest Polygon-based power couple is KogeFarm and Orbs, who have established a collaboration, which promises some of the highest potential APY on the blockosphere.
Orbs Labs recently bonded its native token, ORBS to the Polygon network. Since then liquidity pools have been formed on a variety of platforms, including QuickSwap, Polygon's foremost digital exchange and automated market maker platform.
The success of this led to the establishment of the Orbs Extinction Pool on DinoSwap, which already has $1.7m of TLV (total locked value).
KogeFarm represents the latest integration with ORBS and a way for investors to invest directly in ORBS. This investment product boasts an incredible APY (annual percentage yield) of 920.36%.
Best of both worlds approach to the blockchain
The successful growth of the ORBS token is based on its utility. It sits at the heart of Orbs, a decentralized, open-source blockchain that was built to bring scale to Ethereum based projects.
These projects can therefore take the best of both worlds eg. using Orbs for its lightspeed transaction time, its micro fees, and then use the bridge to transfer to Ethereum and use its deep liquidity and solid security layers.
The nature of this symbiotic relationship means that clients can move their tokens back and forth as many times as they wish.
Developers can build on Orbs using all the familiar coding languages that they already know.
Source: Read Full Article