Komodo launches non-custodial cross-chain bridge between Ethereum and Binance Smart Chain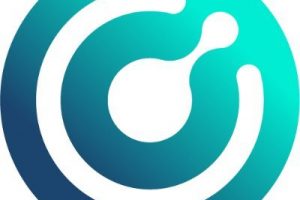 Komodo, an open source blockchain solutions provider, has released a new version of AtomicDEX – a non-custodial multi-coin wallet and atomic swap-powered DEX rolled into one app, featuring the industry's first non-custodial, AMM-free 1:1 bridge.
Komodo offers all-in-one blockchain solutions for developers and enterprises. The company works closely with organizations that want to launch branded decentralized exchanges, cross-protocol financial applications, and independent blockchains.
In a press release, Komodo said that AtomicDEX v0.5 gives both traders and holders the ability to move assets between blockchains with 100% confidence directly from their non-custodial wallets. It features a non-custodial bridge so traders can have access to multiple blockchains, cross-chain interoperability and the Simple Trading View tool decreasing the chance of slippage when trading.
"Our cross-chain bridge is a major improvement to the crypto experience for both HODLers and traders," said Komodo CTO Kadan Stadelmann. "It gives you the freedom to move assets seamlessly between blockchains at any time, all while having 100% self-custody of your funds."
The release of AtomicDEX v0.5 eliminates the use of a mint/burn function for wrapped tokens like other cross-chain bridges, and enables cross-chain and cross-protocol transfer of native assets that already exist on their respective networks. This is especially beneficial for users who want to transfer assets between Ethereum and Binance Smart Chain (both protocols supported on AtomicDEX) in order to start using DeFi applications built specifically for those ecosystems.
"Thanks to the efforts of our team, atomic swap technology is vastly more mature than it was even just a year ago," said Stadelmann. "With a solid foundation in place, we're beginning to realize the true potential of atomic swaps. The introduction of new partnerships, deeper liquidity, and real-world adoption from individuals and businesses are all creating momentum for future growth."
Source: Read Full Article