LFG Moved 3313 Bitcoin (BTC) After Authorities Issued Do Kwon's Arrest Warrant: CoinDesk Korea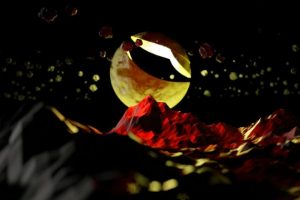 Summary:
Last week, the Luna Foundation Guard reportedly transferred around $69 million worth of Bitcoin.
CryptoQuant spotted the transactions shortly after South Korean prosecutors issued an arrest warrant for Terra CEO Do Kwon, CoinDesk Korea reported on Tuesday.
CryptoQuant analysis showed that the LFG created a wallet on Binance and then transferred the BTC to wallets on Kucoin and OKX.
Authorities managed to freeze the funds sent to Kucoin after the platform complied with a request.
OKX did not respond to the freeze request from prosecutors at press time.
The Luna Foundation Guard (LFG) transferred some 3133 Bitcoin (BTC) last week following an arrest warrant for Terraform Labs CEO Do Kwon issued by South Korean prosecutors, CoinDesk Korea reported on Tuesday.
Authorities issued Do Kwon's arrest warrant as part of investigations into Terra's crash, an incident where the prices of LUNA (now LUNA Classic) and its sister token TerraUSD (UST) sunk. The ensuing collapse of both tokens shaved off some $40 billion from portfolios held by both retail investors and seasoned trading firms.
Tuesday's report cited findings made by on-chain data analysis startup CryptoQuant. According to the firm, the LFG created a wallet on leading crypto exchange Binance sometime on September 15.
Notably, the wallet creation occurred hours after a South Korean court issued Do Kwon's arrest warrant on September 14.
CryptoQuant's finding showed that the LFG moved 3313 BTC worth north of $69 million at current market prices to two separate wallets on cryptocurrency exchanges Kucoin and OKX. The transactions reportedly took three days with 1354 BTC sent to Kucoin and 1959 sent to OKX.
Afterward, investigators from the Securities Crimes Joint Investigation Team and Seoul Southern District Prosecutor's Office petitioned both platforms with a freeze request. Both exchanges are not based in South Korea, and therefore not under the jurisdiction of local authorities.
However, Kucoin reportedly complied with the request and froze the 1354 BTC sent to the exchange. OKX also told WuBlockchain that the platform plans to cooperate with law enforcement.
OKX told WuBlockchain: We have frozen the relevant account and intend to do all that we can to cooperate with the relevant law enforcement agency as required. https://t.co/NMOsTCCK52
Earlier LFG Asset Report Under Scrutiny
The latest findings from CryptoQuant bring into question the LFG's earlier report on its digital asset holdings. As previously reported, the nonprofit organization held a treasury featuring digital assets to support Terra's ecosystem and growth.
Following LUNA and UST's crash in May, the LFG supposedly deployed some of the assets in a supposed attempt to stem the damage. On May 16, the foundation released a thread claiming it held less than 400 BTC after deploying its treasury.
7/ On May 12, LFG swapped 883,525,674 $UST to 221,021,746 $LUNA & staked this across a range of validators to protect against a possible governance attack as the amount of $LUNA continued to increase.
All transactions described above have now been completed.
Sentiments on social media suggested that Terra users and community members were left unconvinced by the foundation's report. A vocal Terra user known by the monicker FatManTerra on Twitter raised similar questions after the news broke.
I am once again giving @stablekwon the benefit of the doubt and asking that he publish MM data proving the bitcoins were deployed for UST peg defence. It has been months and no transparency has been provided whatsoever, not even the name of the market maker. https://t.co/c0ZO6FoCUg
At press time, neither Terra CEO Do Kwon nor the LFG responded to the claims.
Updated at 12:30 UTC: OKX complies with the freeze request, intends to cooperate with law enforcement agencies.
Source: Read Full Article