Lightspeed Ventures Invests $285M in Blockchain Startups – Coinpedia Fintech News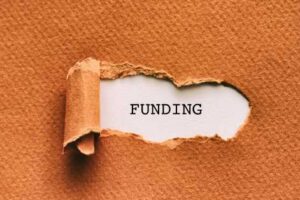 Lightspeed Ventures, a leading VC firm, has invested $285M in blockchain startups, demonstrating its commitment to the industry.

Lightspeed has partnered with Faction, a company with blockchain experts, to provide support to early-stage projects.

Lightspeed's investment will boost emerging companies with the potential for remarkable growth in the blockchain and Web3 space.
In a major move, Lightspeed Ventures, a veteran venture capital firm with 20+ years of experience in championing cutting-edge companies in the global blockchain space, has just invested a hefty $285 million. Known for supporting bold ideas, Lightspeed Ventures is a pioneer in the industry, offering financial backing from seed funding to Series F and beyond.
Their approach focuses on merit-based opportunities, breaking geographical barriers to shape the global future.
LightSpeed's $25 Billion Collab
In an exciting partnership, LightSpeed Ventures has teamed up with Faction, a company connecting founders with seasoned blockchain experts. This monumental collaboration, valued at a staggering $25 billion, comes at a crucial time for the blockchain industry, providing support when others are pulling back.
LightSpeed Ventures has a track record of backing early-stage projects. With a team from major players like Amber Group, Blockchain, and Coinbase, their "crypto-native" insights enrich their investments.
Riding the Blockchain Wave
Blockchain and Web3 technologies are transforming industries globally, offering new possibilities for companies and users. The entire $285 million investment will strategically boost emerging companies with the potential for remarkable growth.
Banafsheh Fathieh, Co-founder and General Partner of LightSpeed Faction, looks forward to the collaboration.
"The blockchain ecosystem is full of promising projects looking to disrupt everything from financial systems to telecommunications. We look forward to collaborating with them to nurture the next phase of blockchain innovation," he says.
LightSpeed Ventures continues to be a driving force in the world of blockchain technology, dedicated to supporting groundbreaking projects and fostering innovation on a global scale.
Read More: Blockchain for Good: How 7 Projects Are Making a Real Difference
Source: Read Full Article