London Stock Exchange Names Balbir Bakhshi and Julia Hoggett in Key Roles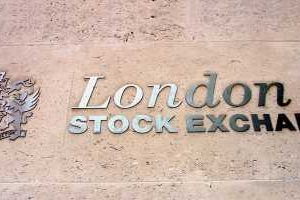 London Stock Exchange Group plc (LSEG) announced on Thursday that it has made two new appointments in key positions, naming Balbir Bakshi and Julia Hoggett as Chief Risk Officer (CRO) and Chief Executive Officer (CEO), respectively.
Recently announced in a press release, Balbir Bakshi, a senior executive who specialises in risk management, has been named by LSEG as its new CRO and a member of the LSEG Executive Committee. He will focus on risk management and operational resiliency across its global businesses. Reporting to David Schwimmer, Group CEO, he will succeed Diane Côté as she intends to retire close to the time of the Refinitiv transaction. She will remain with the organisation until the end of the transition.
Additionally, the Group announced that Julia Hoggett, a capital markets executive specialist, has taken on the appointment of CEO. She will report to Murray Roos, Group Director, Capital Markets, LSEG and will start her position next year. Enabling the transition, Denzil Jenkins will stay on as an interim CEO of LSEG until Hoggett merges with the team.
A Look Back at Bakshi's Vocation
Currently, Bakshi serves as Group Head of Non-Financial Risk Management at Deutsche Bank and has done so for four years. Also, as Chair of the Risk Committee, he retains a pivotal place on the Supervisory Board of Deutsche Bank Luxembourg S.A.
Before these roles, Credit Suisse employed Bakshi, where he spent over two decades. He entered as a Risk Manager and elevated through the ranks. After a few years, he progressed on to Director of Head of Global Risk Analytics. From there, he moved on as Managing Director (MD) of Portfolio Risk and then MD, Head of Market Risk Group. Later, he advanced to MD, Head of Strategic Risk Management and moved up to MD, CRO of UK Investment Bank. His final role culminated to MD and Group Head of Operational Risk Management.
Schwimmer said: "The Group will benefit greatly from [Balbir's] deep commercial understanding and knowledge of risk management. He will play a key role as the Group continues to develop and grow following the Refinitiv transaction. I would also like to thank Diane Côté for her significant contribution in developing our risk function and enhancing our resilience over the last eight years, and for her work on our diversity and inclusion agenda. We wish her all the best for the future."
Bakhshi said: "I am delighted to be joining LSEG. I look forward to working with David and the wider team with a clear focus on risk management and operational resiliency across its global businesses."
Hoggett's Professional Past
Prior to the announcement by LSEG, Hoggett has served the UK's Financial Conduct Authority (FCA) for almost seven years. Initially, she joined in May 2014 as Head of Department of Investment Banking Supervision. Three years later, she took on the additional position of Director of Market Oversight.
Before her time with the FCA, the Bank of America Merrill Lynch employed Hoggett as the Managing Director. Further, from mid-2010, she became Head of Covered Bonds and FIG Flow Financing Business for EMEA. Her role was pivotal as she headed up its Green Debt Capital Markets efforts in EMEA.
At DEPFA ACS Bank, she performed well in her post as Managing Director. She accomplished the requirements of her role as Board member and the CEO for just over a year. In August 2004, she was Managing Director and Head of Capital Markets (Long Term Funding) at DEPFA Bank Group. Although, her career began at JP Morgan where she was an investment banker in debt capital markets.
A Vibrant and Dynamic Marketplace
Murray Roos, Group Director, Capital Markets, LSEG said: "Julia brings to the Group a deep understanding of primary and secondary markets from both the regulatory and commercial sector. I look forward to working with Julia as we continue to build on our position as a leading financial markets infrastructure business and the world's international exchange."
Julia Hoggett said: "Having spent my entire career in capital markets, I know the key role they play in providing vital capital to companies and institutions and delivering returns for individual and institutional investors. I am delighted to be joining London Stock Exchange plc, and the wider Group, at a time when London's role as a global financial centre is so important. Clean and transparent markets are the underpinning of a vibrant and dynamic marketplace and will remain a huge focus."
Michael Findlay, Chair of London Stock Exchange plc, said: "I am delighted that Julia is joining us as CEO and look forward to her being a key part of the team which will build on the position of the London Stock Exchange as one of the world's pre-eminent exchanges."
Source: Read Full Article