Marathon Digital Holdings CEO on Bitcoin's Shift to Institutional and Sovereign Adoption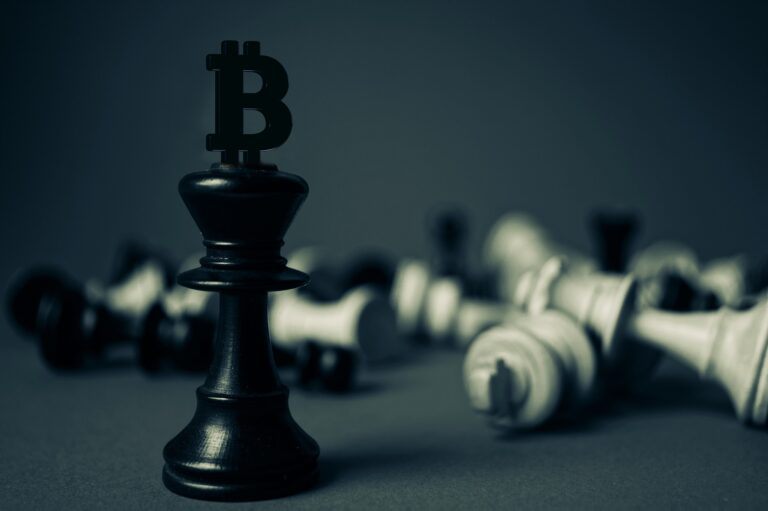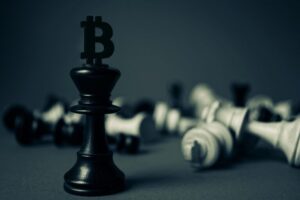 Earlier today, in an insightful interview with Michelle Makori, Lead Anchor and Editor-in-Chief at Kitco News, Fred Thiel, Chairman and CEO of Marathon Digital Holdings (NASDAQ: MARA), talked about the evolving landscape of Bitcoin adoption and its implications. Thiel highlighted the transition of Bitcoin adoption from retail investors to institutions, and he anticipates sovereign nations will be the next to embrace Bitcoin, particularly as a reserve asset.
Thiel has led Marathon since April 2021. Marathon is one of North America's largest enterprise Bitcoin self-mining companies, focusing on the blockchain ecosystem and the generation of digital assets. Under his leadership, Marathon operates a proprietary Data Center in Hardin, MT, with a maximum power capacity of 105 Megawatts and owns advanced ASIC Bitcoin Miners in North Dakota.
Before his current role, Thiel served as the Lead Director at Marathon from 2018 to April 2021. He is also the Chairman and Chief Advisor of Thiel Advisors, Inc., a boutique advisory firm he has led since 2012. Thiel Advisors specializes in creating long-term enterprise value and preparing clients for maximum valuation during sales or investment rounds. The firm's expertise spans various sectors, including software, IoT, digital media, ecommerce, and telecommunications, focusing on mid-market companies.
Additionally, Thiel holds several other prominent positions. He has been the Chairman of the Board at Oden Technologies since May 2017 and a General Partner at Navigate Ventures since January 2018. He also serves as an Industrial Advisor for EQT Partners/EQT AB, focusing on technology, media, and telecom for the private equity firm, and as a Senior Advisor at Graham Partners, a private investment firm with $1.6B in committed capital.
Thiel's involvement with the Post-Industrial Institute as Chairman of the Advisory Board since April 2008 further showcases his commitment to innovation and leadership in the technology sector. The institute focuses on disruptive and breakthrough innovation, providing executive education and strategic advice to corporates and private equity firms.
During his interview with Kitco News, Thiel dismissed concerns about BlackRock's influence in the Bitcoin ecosystem despite their significant investments in Bitcoin miners and the potential for a spot Bitcoin ETF. He argued that the decentralized nature of Bitcoin makes it unlikely for any single entity, including BlackRock, to gain substantial control over the cryptocurrency.
Addressing the role of Bitcoin as a medium of exchange, Thiel acknowledged that Bitcoin is primarily a financial instrument and a store of value, rather than a widely-used currency for transactions. This is partly due to its volatility and tax implications associated with its use in everyday transactions.
Thiel also discussed the increasing interest of sovereign nations in Bitcoin, both as a reserve asset and through Bitcoin mining. He noted that countries are exploring Bitcoin mining as a means to utilize stranded energy resources effectively and as a strategy for energy security. This interest, he says, is driven by the need for diversification in reserve assets and the non-weaponizable nature of Bitcoin, unlike traditional reserve assets like the U.S. dollar or gold.
Marathon Digital Holdings, under Thiel's leadership, is expanding globally, particularly in regions with excess energy resources like the UAE and Paraguay. These expansions aim to leverage local energy resources for Bitcoin mining, contributing to grid stability and monetizing otherwise wasted energy.
Thiel envisions a future where Bitcoin adoption progresses from retail to institutional investors and eventually to sovereign nations. This progression is seen as part of a broader trend of decentralization and diversification in global finance.
The interview concluded with Thiel discussing an innovative project where Marathon is exploring the use of heat generated from Bitcoin mining for shrimp farming. This venture represents a novel approach to utilizing the byproducts of Bitcoin mining, turning waste energy into a resource for sustainable food production.
https://youtube.com/watch?v=ISjc2QRlj6A%3Ffeature%3Doembed
Featured Image via Pixabay
Source: Read Full Article