Marex Plans to Acquire Volcap Trading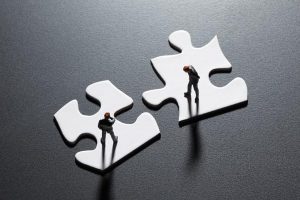 Marex announced today that it has agreed to acquire Volcap Trading to expand the group's products offering and commodities business. Marex termed the acquisition as a 'good fit' for both businesses.
In an official announcement, the company mentioned that Volcap will remain under the leadership of Nathan Van Paesschen and Gregory Spaenjaers. As part of Marex, Volcap will continue to trade under the Volcap brand.
Established in 2015, Volcap has developed a soft commodity and bespoke structured product business that designs, structures, and implements investment strategies across a wide range of financial assets.
Volcap has offices in London and Paris. The company has 19 employees and a broad network of corporate clients, asset management firms, and family offices clients in different parts of the world including Asia, the Middle East, Europe, and America.
Commenting on the recent announcement, Ian Lowitt, CEO of Marex, said: "Volcap will add to our offering and will be a good fit with our fast-growing structured products business, Marex Solutions, which has been an important success for the firm. This addition will not only diversify our earnings but will expand Marex into several new and interesting markets. It is a good example of acquiring an innovative, fast-growing business that is straightforward to integrate and strengthens our overall client product offering."
Acquisitions
Marex highlighted that the latest announcement is an integral part of the company's series of successful acquisitions. The acquisition portfolio of Marex includes execution-only physical oil broker Starsupply, equity derivatives firm XFA in Chicago, recycled metals market-maker Tangent Trading in London, and equity volatility market maker, BIP Asset Management in Paris. The acquired firms saw significant growth in the last few months as their earnings and revenues jumped substantially.
Nathan Van Paesschen, co-founder and partner of Volcap, said: "By being part of Marex, we gain scale and new products. There are considerable opportunities to leverage the vast resources and relationships across the entire Marex network. We are excited to be a part of Marex's growth story."
Source: Read Full Article