MicroStrategy's Bitcoin Holdings Cross 108,000 BTC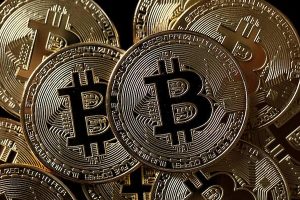 MicroStrategy, one of the world's leading business intelligence firms, is now a prominent institutional holder of Bitcoin. The US-based company has 108,992 BTC with a current value of more than $5.2 billion.
Michael Saylor, founder and CEO of MicroStrategy, recently announced that the company has acquired 3,907 BTC for nearly $177 million at an average price of $45,294 per BTC. The latest announcement from MicroStrategy came after Bitcoin saw strong gains in the last 4 weeks.
"MicroStrategy has purchased an additional 3,907 bitcoins for $177 million in cash at an average price of $45,294 per BTC. As of 8/23/21, we hold 108,992 bitcoins acquired for $2.918 billion at an average price of $26,769 per bitcoin," Saylor tweeted.
Since the start of 2021, MicroStrategy has increased its Bitcoin portfolio significantly. In February 2021, the company announced the acquisition of 19,452 BTC for nearly $1.02 billion in cash. In April 2021, the company expanded its BTC portfolio with the addition of nearly $15 million worth of BTC.
Bitcoin Strategy
MicroStrategy's BTC strategy worked effectively for the company as the overall value of its Bitcoin holdings increased substantially in the last 12 months. MicroStrategy's stock (MSTR) also performed well in the last year as its price increased from $146 on 28 August 2020 to $715 on 24 August 2021. During the same period, the price of BTC jumped from nearly $11,000 to $48,000. The world's largest cryptocurrency touched an all-time high of over $64,000 on 13 April 2021.
Michael Saylor remained vocal about Bitcoin and other cryptocurrencies on different social media platforms. The CEO of MicroStrategy recently commented about the rising institutional adoption of BTC. "As Wall Street gets more comfortable with the regulatory framework governing bitcoin and crypto-assets in general, institutional adoption of BTC is going to accelerate," Saylor said.
The world's most valuable digital currency is currently trading near $48,000 with a market cap of over $900 billion. Bitcoin is up by more than 8% in the last seven days. The crypto market dominance of BTC currently stands near 44%.
Source: Read Full Article