More Nonprofits Are Accepting Crypto This Holiday Season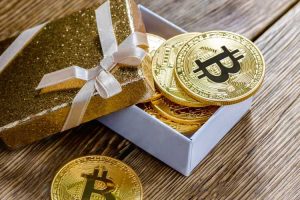 Many nonprofits in the United States are entering what's known as the "peak months" for charitable donations. This is the time of Thanksgiving, Christmas, and many other holidays in which being grateful and showing love to one another take precedence over all things. Thus, people tend to be feeling a little more generous than usual.
Nonprofits and Crypto Are Working Together
But here's the real clincher… Many of these nonprofits are now accepting crypto donations. The coronavirus pandemic really did a lot of damage to individuals and the global economy alike. Several people do not have the cash on hand to make donations, much less aid their families. In addition, inflation is at an all-time high, and many people have lost faith in the dollar and other forms of fiat money.
Thus, bitcoin and cryptocurrencies allegedly present answers to some of their financial problems, and nonprofits are no exception. Some of the many nonprofits to begin saying "yes" to crypto donations are the Fred Hutchinson Cancer Research Center and Mary's Place, which helps women and families dealing with homelessness get back on their feet.
One of the big benefits of crypto donations is that they prevent one from having to pay capital gains taxes. This would likely be incurred if they were to sell the crypto for cash and then make the donation. However, simply sending digital currency units to a business of choice allows one to avoid the capital gains taxes in question while also still being able to claim the charity deduction at the end of the year.
Linda Mitchell – a spokesperson for Mary's Place – explained in an interview:
We want to give our donors options that work for them. As services that accept and convert cryptocurrency become more common, it makes it easy and safe for us to provide this option for the community to support our work
So Many New Opportunities
David Beitel – the chief technology officer for Seattle's Zillow Group – says he has been donating crypto to Fred Hutch for years. He and his wife are matching donations this year, meaning anyone who donates crypto to the firm will see their donations doubled thanks to Beitel's goodwill. He says:
It is nice to see both charitable and commercial organizations and companies start to embrace crypto as currency. In addition to there being a growing supply and base of holdings by individuals, many have seen significant gains in their crypto holdings, so it is nice to be able to unlock that money for commerce and contributions.
Things don't stop there. For the first time in the history of crypto, donors who take part in the upcoming Giving Tuesday will be able to offer crypto donations through the standard Washington state portal managed by 501 commons. Normally, this firm only accepts cash donations, though with crypto becoming such a primary staple of the giving world, the firm has made an exception this year and has agreed to process digital currency.
Source: Read Full Article