Moscow Exchange to Enable Securities Pre-market Trading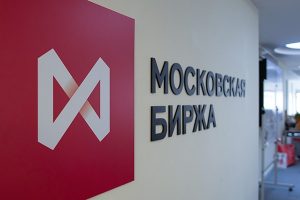 Moscow Exchange (MOEX), the largest exchange group in Russia, announced on Wednesday that starting December 6, securities will be admitted to pre-market trading. According to the press release, shares from the MOEX Russia Index (IMOEX) will be part of the admission.
That said, exchange-traded funds will also become available in morning trading 'in due course,' MOEX noted. Accordingly, Moscow Exchange Equity Market will be extended by three hours to include a morning trading session to allow such maneuver. "Clients in Siberia and the Russian Far East as well as the Asia-Pacific region will benefit from more convenient trading hours. Market participants will be able to respond more quickly to changing global market dynamics and implement additional trading and arbitrage opportunities in the morning hours," the exchange group noted.
With the new schedule in place, the morning trading session will be held from 6:50 AM to 9:50 AM Moscow time. Also, MOEX clarified that market makers will support liquidity during pre-market trading.
MOEX September Metrics
Recently, Moscow Exchange released its trading metrics for October 2021 on Tuesday, highlighting a decline in total trading volumes across all the markets to RUB 84.9 trillion from RUB 89.7 trillion seen in the same period last year. According to the report, the leaders for the period were the equity, derivatives, standardized OTC derivatives and precious metal markets.
The figures considered 21 trading days, MOEX noted. As a result, the equity market took the lead by 75.6% of the market share in terms of volume, while the derivatives market accounted for 4.5%. Moreover, trading volume in shares, DRs, and investment fund units soared by 75.6% to RUB 3,019.6 billion, which is up compared to RUB 1,719.4 billion witnessed in October 2020. Moreover, ADTV climbed 84.0% to RUB 143.8 billion. In September's report, the trading volume was RUB 25.4 trillion in the forex market space across MOEX, which meant a decline from the number witnessed in September 2020 of RUB 29.9 trillion.
Source: Read Full Article