New York Stock Exchange company SOS plans to move into crypto mining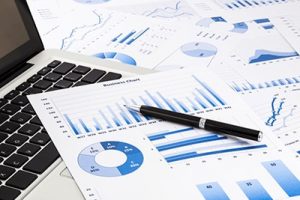 The Chinese-based company SOS Limited, yesterday unveiled plans to make a large investment into the crypto mining business, in order to exploit what it sees as the huge potential in crypto assets.
The company has seen the potential in setting up crypto cloud mining sites in certain areas in China where energy costs are extremely favourable. These regions, which also have cleaner energy resources, include Inner Mongolia, Sichuan, Xinjiang, and Yunnan among other areas.
With initial mining of Bitcoin and Ethereum, if the project goes as envisaged, the company hopes to expand into mining the other major cryptocurrencies. The plan is to also offer further cloud-based cryptocurrency mining services such as crypto-related security and insurance services, DeFi, self-mining and mining trusteeship.
Dr. Huazhong Yan, Vice President of Operations, has been chosen to head up this foray into crypto mining, and he will be in charge of company strategy in this sector. It is hoped that this new arm of the company will contribute to key growth in the SOS organisation.
"We expect that SOS's planned cloud based crypto mining and crypto currency security and insurance operation spearheaded by Dr. Yan, will become one of key growth drive of SOS."
SOS Chairman Yandai Wang.
Funding for the plan was raised from a Registered Direct Offering that closes around the present date. The proceeds from this offering are estimated to be in the region of $25 million.
SOS Limited
SOS Limited, headquartered in Qingdao, China, is a 'high-technology' company that provides a wide offering for Emergency Rescue Services by leveraging Big Data, Cloud Computing, IOT (Internet of Things), Blockchain, and AI (Artificial Intelligence).
SOS has put together a cloud emergency rescue service product, in the form of a SAAS (Software-as-a-service) platform. This platform caters for participants in the emergency rescue service industry, such as financial institutions, insurance companies, medical institutions, healthcare providers, and auto manufacturers among others in this industry.
The SOS company counts 22 senior project R & D managers, and more than 100 high-tech R & D personnel in its ranks. It has participated in more than 10 large-scale R & D projects, and has obtained more than 20 software copyrights.
Disclaimer: This article is provided for informational purposes only. It is not offered or intended to be used as legal, tax, investment, financial, or other advice.
Related TAGS:
You can share this post!
Source: Read Full Article