NFT sales volume upward trend to continue, industry execs say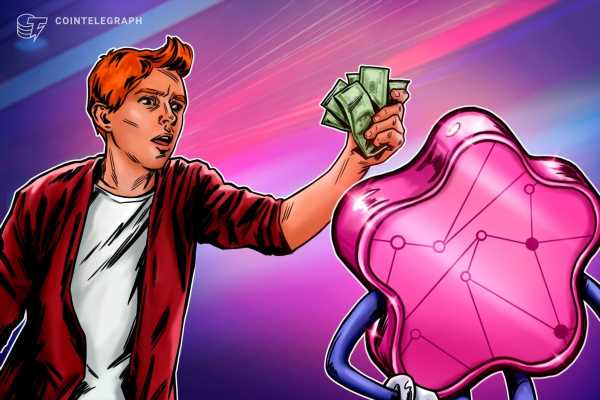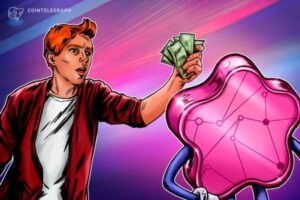 In the weeks leading up to November, nonfungible token (NFT) data showed a consistent upward leap in weekly sales. While the volume is still far from its peak in 2021, executives in the industry believe the upward trend will likely continue. 
On Nov. 6, data published by blockchain analytics firm Nansen showed that NFT sales volume leaped from $56 million in the week ending on Oct. 9 to $129 million in the week ending on Nov. 6.
According to Jonathan Perkins, the co-founder of NFT marketplace SuperRare, this trend will likely continue in the coming months. The executive believes that the worst has passed and is expecting upward swings shortly. He said: 
"I think the worst of the NFT-hangover-induced bear market is behind us, and things are turning around. Marketplace volume will always be volatile, but I expect a massive upward macro trend in the next six months." 
Perkins also believes that the downturn in NFTs was "purely sentiment." The SuperRare co-founder told Cointelegraph in a statement that in the past 18 months, nothing "inherently went wrong" with NFTs.
"NFTs are a fundamental advancement in the internet because they introduce traceable origin and ownership to digital objects. This unlocks a new online creator economy that can be 100x bigger than Web2," he added. The executive also believes that in the long term, NFTs will be a big part of the online economy, and the space will see volumes that "eclipse those of the last cycle."
Commenting on the topic, Sonia Shaw, partner and vice president of partnership at digital asset exchange CoinW, said that the recent growth in NFT sales reflects a "broader and more profound interest" that extends beyond art and collectibles. Shaw told Cointelegraph that NFTs represent a significant shift in digital and physical asset management. She explained: 
"Their application in verifying the authenticity of unique and valuable items across industries is pivotal. […] NFTs are an essential part of the evolving digital economy, especially with their integration into Web3 and the metaverse."
Shaw also highlighted that potential use cases for NFTs could revolutionize industries such as identity management, real estate, healthcare, finance and supply chain logistics. While the executive believes in the role of NFTs in advancing digital ownership, Shaw also told Cointelegraph that it's essential for players to also be mindful of the challenges. This includes regulatory considerations, environmental impact and security issues.
Related: NFTs in the academy: Fighting fake credentials and unfair wages
Meanwhile, Oscar Franklin Tan, the chief financial officer of NFT platform Enjin, echoed the sentiments. Making a case for NFTs, Tan highlighted that NFTs have already been established as a unique digital asset class entirely separate from crypto. 
The executive also told Cointelegraph that many investors entering the digital asset space back in 2021 were interested primarily in NFTs. Furthermore, Tan also pointed out that NFT communities like the Bored Ape Yacht Club (BAYC) and Azuki have "remained intact" despite the bear market.
As more investors enter crypto, they may also eventually dive into NFTs. "Renewed interest in Bitcoin and Ethereum will necessarily spread to blue chip NFTs and newer collections, including gaming NFTs," Tan added.
Magazine: China's surprise NFT move, Hong Kong's $15M Bitcoin fund: Asia Express
Source: Read Full Article