Nicholas Taleb Predicts More Hard Times for BTC and Stocks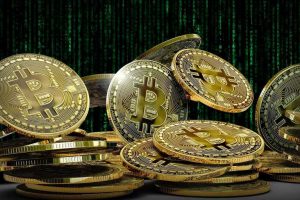 Nasim Nicholas Taleb – the author of the popular novel The Black Swan and advisor to the hedge fund Universa Investments – believes bitcoin, stocks, and many other assets are going to have it hard over the next few years.
Taleb Predicts More Gloom and Doom for Crypto
2022 was a time of very bearish sentiment. Bitcoin, for example, had risen to a new all-time high of about $68,000 per unit in the final months of 2021, though this didn't last the way people thought it would. The world's number one digital currency by market cap ultimately fell by more than 70 percent over the course of 12 months, dipping into the mid-$16K range by the time 2022 was on its way out.
Several altcoins followed in its footsteps, causing the entire industry to lose more than $2 trillion. In addition, several other assets – including stocks – went bust, and the global economy appeared to be in dire straits.
2022 marked the end of what Taleb referred to as a three-year bull run. The Nasdaq lost more than 33 percent during that time, while the S&P 500 lost more than 20 percent. Not since the days of 2008 and the financial meltdown it presented have stocks and other assets taken such a beating, and while some believe the worst is over and inflation will come to an end this year, Taleb isn't so confident.
In a recent interview, he commented:
Disneyland is over. The children go back to school. It's not going to be as smooth as it was the last 15 years.
Throughout his conversation, he referred to real estate and bitcoin as "tumors." In other words, they were asset bubbles not based on anything that gave modern Americans the idea that they somehow had wealth and value to their names, but he says nothing could have been further from the truth. He stated:
All these years, assets were inflating like crazy. It's like a tumor. I think [that] is the best explanation.
One could argue that Taleb is a deliverer of gloom and doom and that bitcoin (along with other forms of crypto) are on the verge of making a comeback. After all, the world's primary crypto asset has risen by close to $8,000 in recent weeks, thus giving many analysts the idea that 2023 could be a year of steady bullish activity.
Is Bitcoin Being Manipulated as John Griffin Says?
However, this is now being called into question by Texas finance professor John Griffin, who is concerned that bitcoin is being manipulated again like it was in 2017. He feels the recent price hikes BTC has incurred aren't happening naturally, and he's seeing a lot of red flags appear in its technical aspects.
Despite his negative comments, Taleb does expect to see inflation slide somewhat this year.
Source: Read Full Article