North Korea Is Still Stealing Crypto, and It's Getting Stronger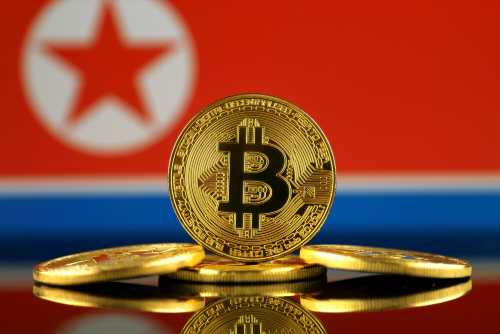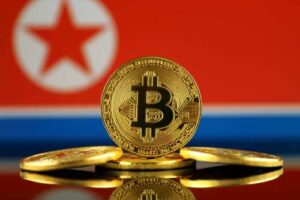 Earn Your First Bitcoin Sign up and get $12 Bonus Referral bonus up to $3,000
The United States, South Korea, and Japan have all issued a joint statement saying that they're worried about North Korea and its regular willingness to pursue digital currencies to build its ongoing nuclear program.
North Korea: Still a Crypto-Driven Threat
Several analysts say that North Korea has played host to a wide array of crypto hacking networks, Lazarus being a big one. Their mission is to steal digital currencies from neighboring regions so they can grow the nation's nuclear arms program. The country has stolen well over a billion dollars in digital funds and has washed the money clean through mixers and similar services so that it cannot be traced. It is believed that North Korea has stolen crypto from sources in America, Europe, and other regions of Asia.
The joint statement reads as follows:
We reiterate with concern that overseas DPRK IT workers continue using forged identities and nationalities. We are also deeply concerned about how the DPRK supports these programs by stealing and laundering funds as well as gathering information through malicious cyber activities.
According to Kim Gunn – the chief nuclear negotiator of South Korea – the nation of North Korea is consistently utilizing propaganda that is convincing the people living within its borders that nuclear power is a necessity the nation cannot do without. Thus, it can maintain its image of launching and testing nukes without arousing too much suspicion amongst its people.
However, he insists that nuclear power is a tool that can do nothing but lead to war and conflict across the globe, and that said power will have no positive results in the end. He mentioned:
North Korea is misguiding its people to believe that nuclear weapons are a magic wand that can solve all of its problems.
Not long ago, the U.S. and South Korea engaged in a joint military exercise that caused Kim Jong Un to retaliate by ordering a boost to his nation's military and nuclear activities. The North Korean dictator says that both countries engaged in an act of war against his country and that he's not one to stand around waiting for two superpowers to engage in some sort of retaliatory action against his armies.
More Nukes Launched?
He also unveiled new nuclear warheads that he claims can hit any spot in the U.S. without being noticed beforehand. Responding to the threats, Japan has since announced that it will extend its present two-year trade ban on all goods from North Korea, though it is leaving the door open to humanitarian causes and related programs.
One of the biggest crypto thefts to occur at the hands of North Korea took place in mid-2022 when crypto gaming platform Axie Infinity lost more than $600 million to one of the nation's hacking groups.
Source: Read Full Article