OIO Holdings Appoints Rudy Lim as CEO of Blockchain Business Subsidiary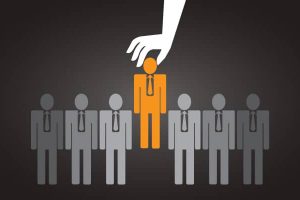 OIO Holdings, a Singapore-based blockchain services provider, announced today that it has appointed Rudy Lim as CEO for its blockchain business subsidiary. OIO is listed on the Singapore Exchange (SGX) and the company partnered with Moonstake in 2020 to promote blockchain staking.
According to the official announcement, the company is planning to promote B2B blockchain staking services. Moonstake and OIO collaborated on various projects in the past including a strategic alliance in February 2020 for joint ownership of the intellectual property for Moonstake's staking-related products.
Lim spent more than 2 years as Head of Fintech at Singapore's DBS Bank. During his time at DBS, Lim launched a program called Startup Xchange to support entrepreneurs providing innovative solutions to business problems. The newly appointed CEO spent more than 4 years at Singapore Press Holdings.
"I am honored to serve as the chief executive officer of OIO Singapore Pte Ltd, an extraordinary company with tremendous potential, having talented people and partners such as Moonstake at its core. Blockchain and innovation are two dominant forces driving change for our clients and must have the entire company's undivided focus. My goal is to ensure that we meet these commitments to our customers, employees, shareholders, and stakeholders through strong values, leading innovation, and passion," Lim said on his appointment.
Blockchain Services
OIO and Moonstake are planning to accelerate the adoption of blockchain staking in the region with the new hire. Moonstake aims to provide secure and efficient blockchain solutions to the businesses.
"OIO is a key local partner, helping to accelerate B2B staking as a service and wallet solution for Moonstake in this fast-growing market. I look forward to the onboarding of Mr. Rudy Lim, who with his previous experience and proven leadership capabilities, will make him an incredible asset to OIO and fasten the growth even further for Moonstake," Lawrence Lin, CEO of Moonstake said in the recent statement.
Source: Read Full Article