PayPal, Coinbase Invest in Crypto Taxation Platform Taxbit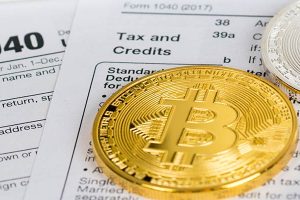 PayPal has extended its exposure in the cryptocurrency industry with its venture arm's latest investment into Utah-based Taxbit, a digital currency tax automation platform.
Announced on Thursday, the startup raised an undisclosed sum in its latest funding round from PayPal Ventures and Coinbase Ventures. Its existing investor Winklevoss Capital also participated in the funding round.
Demand for Crypto Tax Calculation Tools are Rising 
The new funding came when the demand for cryptocurrency investments are booming, and the US taxman is focusing more and more to levy taxes on the gains from crypto. The Internal Revenue Services (IRS) is actively sending notices to anyone it is suspecting to have traded cryptocurrencies and did not reveal the gains in their reporting.
Founded in 2017, Taxbit software allows cryptocurrency exchanges to issue tax forms to their users, thus automating the troublesome process of tax calculation.
Though the company did not reveal the sum it raised in the latest high-profile funding round, it already had a chest of $5.8 million from earlier seed rounds, as seen on Crunchbase.
Commenting on the funding, TaxBit founder and CEO, Austin Woodward said: "We want to thank our customers, partners, and investors for helping us move the cryptocurrency space forward. This investment will help us achieve our aim of being the most innovative and trustworthy provider of cryptocurrency tax technology."
Meanwhile, payments giant PayPal's stake in the crypto startup projects its interests in the booming cryptocurrency industry. Earlier, PayPal launched crypto buying, selling, and holding services to its users.
The giant will also allow users to pay in digital currencies to the merchants on its platform.
Other mainstream payments giants have already shown their interest in cryptocurrencies. American Express last month invested in institutional crypto trading platform FalconX.
Source: Read Full Article