PrimeXM's Trading Volume for September 2021 Hits $1.23 Trillion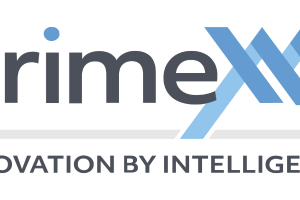 PrimeXM, an FX trading industry technology provider, released on Monday its trading volume report for September 2021, highlighting that it hit a new milestone on its monthly trading volume. According to the press release, the provider reached $1.23 trillion in trading volume for the period across its four major data center locations.
The record represented a surge of 31% on a yearly basis, and it also crossed the previous peak reached in March 2020. Also, the average daily volume (ADV) for September was $44.78 billion, which was a month where PrimeXM hit an all-time high daily trading volume on September 28 with $85.25 billion turnovers. The total number of trades for the period was 30.37 million, which represented an increase of 12% on a monthly basis.
"More than 80% of the total monthly traded volume was recorded in our Data Center located in LD4 – $982.02 billion in notional value. Another $138.27 billion has passed through NY4 and the data center in TY3 has processed $106.76 billion. Our newly established SG1 data center has seen more than $28 million in trading activities in its second month since its inception," PrimeXM noted.
Moreover, the top spot of the traded instruments during last month in PrimeXM was once again XAU/USD with $287.4 billion in notional value, which accounted for approximately 23% of the overall monthly volume, the FX trading industry technology provider commented.
August Stats for PrimeXM
In August's metrics, the average daily volume for such a month hit $48.42 billion, whose crowded day in terms of volume for the period was August 4, with around $61.98 billion in turnovers. "The total number of trades in August was 27.15 million, which is an over 12% YoY improvement comparing to last year's 24.25 million trades," the report pointed out. At that time, its monthly volume surpassed $1 trillion for a third consecutive month.
Source: Read Full Article