Railsbank Hires Stuart Gregory as Its New Chief Product Officer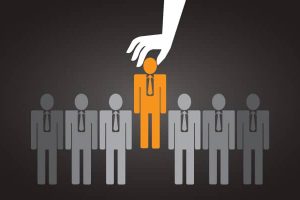 Railsbank, a global finance platform, has announced on Monday that it has tapped Stuart Gregory as the new Chief Product Officer. According to the press release, Gregory has served as a Managing Director at Wise, a global payments company.
The new CPO of the firm will lead all the tasks related to the product, engineering, and partnerships within Railsbank. "It is with great pleasure that we welcome Stuart to the team, and he has already made a significant contribution at what is a very exciting time for us. We value his insights, knowledge, and experience of scaling a business which will be of benefit to both our customers and the Railsbank team. Railsbank continues to rapidly expand, and Stuart will play a leading role in our future ambitions," Nigel Verdon, Railsbank CEO and co-founder, commented.
Before his new role at Railsbank, Gregory helped bolster Wise's business – previously known as TransferWise – to represent 20% of the firm at their recent listing. Furthermore, he worked as VP product at another online payments network, Paysafe Group, as well as VP head of Visa Checkout product development.
Wirecard – Railsbank Maneuver
Commenting on his appointment, Gregory said: "Embedded Finance is a huge opportunity. It finally moves us beyond stand-alone financial services and brings them directly into the context of our relationships with people and brands. I've been watching Railsbank closely for a few years, as I think they uniquely have the vision to solve this both globally and in a fundamental way. I'm excited to join and see the next generation of experiences that we're going to design and enable with our partners!"
Recently, Finance Magnates reported that Wirecard Card Solutions Limited (WCS) officially decided to wind down its business as local rival Railsbank agreed to purchase card technology and associated assets, including existing client business and some employees.
Source: Read Full Article