Regulation Alone Isn't Enough To Address Shortcomings Of Crypto – ECB Board Executive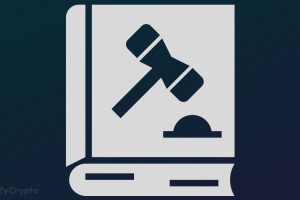 According to Fabio Panetta, a Member of the Executive Board of the European Central Bank (ECB), solid foundations for the broader digital finance ecosystem are needed to harness the possibilities of digital technologies, and that regulation alone will not be enough to address the shortcomings of cryptos.
Panetta said that a risk-free and dependable digital settlement asset provided by central bank money and new technologies for wholesale settlement are some of the areas the ECB is exploring. Panetta was speaking at the Insight Summit held at the London Business School on December 7, 2022.
Panetta is sceptical that crypto technology can replace regulated intermediaries. He further said that unbacked crypto-assets were too volatile, offered no benefits to society, transactions inefficient, did not fund consumption or investment and played no part in combating climate change.
Panetta referred to investors who had suffered significant losses from the crypto collapse and could not be compensated as there were no insurance schemes. He also pointed out that stablecoins are exposed to runs.
To mitigate crypto risks while harnessing the innovative potential of digital finance beyond cryptos, Panetta said that what is required is a timely, global regulatory framework for crypto-assets to primarily prevent crypto-assets from circumventing financial regulation. This should be followed by shielding the mainstream financial system by segregating crypto-related activities of supervised intermediaries.
Panetta emphasised that digital finance, like other forms of finance, requires an anchor of stability in the form of a risk-free digital asset. He said that the regulation of crypto activities would have to be adapted to the continuous evolution of crypto risks. He called for regulators, overseers, and supervisors to be empowered to adjust their instruments to keep pace with market and technological developments.
Panetta advised authorities to address the social risks associated with crypto-assets, such as tax evasion, illicit activities, and their environmental impact. He called for harmonisation of the taxation of crypto-assets across jurisdictions.
Panetta concluded that regulation would not turn risky instruments into safe money. He, however, said that a stable digital finance ecosystem requires well-supervised intermediaries and a risk-free and dependable digital settlement asset, which only digital central bank money can provide.
The European Union (EU) is already working on a comprehensive framework for crypto assets through the markets in crypto-assets (MiCA) regulation. MiCA aims to harmonise rules for crypto-assets within the EU. MiCA will also provide legal certainty for crypto-assets not covered by existing EU legislation and subject stablecoin issuers of e-money tokens and asset-referenced tokens to licensing and supervision.
Source: Read Full Article