Report Says Ethereum Is Trading Well Below Fair Value, What's The Correct Figure?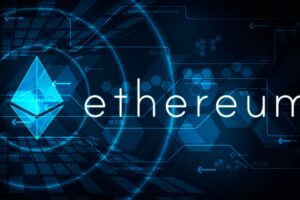 Ethereum's price may have been dealt a massive blow as a research report on the Ethereum valuation has revealed that the cryptocurrency giant has been trading below its fair price.
Ethereum Trading Value Slips
A new on-chain research report has delved deep into the fair value of the Ethereum cryptocurrency since its inception, segregating the cryptocurrency's value into sections and utilizing its trading activities and active addresses to evaluate the network's worth over the past years. 
Lewis Harland, an RxR analyst, revealed in the research report that Ethereum has been trading below fair value by a 27% discount. The analyst arrived at this conclusion after employing the Metcalfe law-centric valuation model which involves comparing active user base on Ethereum's robust scaling networks and active user adoption to measure the network's fair value. 
Harland explained that Ethereum's network valuation can be measured and tracked slightly more accurately when the active user base of the blockchain's scaling networks is integrated into the model. He stated that if the model excludes active user bases, then Ether's (ETH) valuation would be trading significantly below its fair value of $275 billion.
"Ethereum's network valuation tracks the updated ML index better when the active user base of Ethereum's scaling networks is factored into the model than when omitted," Harland, stated in the research report.
He added that "the updated model, which does factor in these networks, puts ETH's valuation at $275 billion (current MCAP trading at a 27% discount), assuming no further user growth in perpetuity."
Going by Harland's research, Ethereum should be trading at around $2,300 with a market cap of $275 billion. However, Ethereum's price is currently sitting at $1,637 with a market capitalization of $197.62 billion. 
Analyst says ETH price is sitting 27% below fair value | Source: ETHUSD on Tradingview.com
Ethereum's Worth Revealed Through Value Layers
While exploring the decline in Ethereum's trading value, RxR disclosed its analysis of Ethereum's supposed value using value layers. The research firm explained that Ethereum's commodity value layer can be analyzed through the amount of ETH millions of users utilize to facilitate their crypto transactions daily.
It further stated that the annual run rate of the transaction fees is well over $1.6 billion presently. It also described Ethereum's equity value, stating that "the value of ETH is the present-day value of the sum of all of its future cash flows. To date, over 3.5m ETH ($5.8B) has been burned by EIP-1559."
Lastly, the research firm represented Ethereum's network value layer, and the analysis utilized Metcalfe's law approach to conclude the recent data that revealed that the Ethereum blockchain network was trading below fair value. 
Ethereum's price has been dealing with a series of strong declines that may push the growth of the ecosystem back a few years. The tenacity of the cryptocurrency's native token Ether (ETH) was tested when it fell to a critical support level of $1,530 earlier in September. However, the cryptocurrency later made a slight recovery which pushed it back to a more stable position.
Source: Read Full Article