Report: US Government Auctions Off Failed Banks SVB and SBNY, Crypto Restrictions Apply – Bitcoin News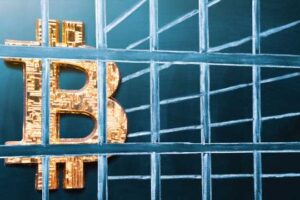 The U.S. government and the Federal Deposit Insurance Corporation (FDIC) are auctioning off two failed American financial institutions, Silicon Valley Bank (SVB) and Signature Bank (SBNY), this week, with bids due by March 17. However, sources familiar with the matter said the qualifications to purchase the banks are stringent, and reportedly, the purchasers cannot deal with crypto businesses anymore.
Editor's note: An FDIC spokesperson denies that there are restrictions against banks dealing with cryptocurrency and stated that it "would not require divestment of crypto activities as part of any sale." The FDIC's statement contradicts Reuters' sources, which say otherwise. Article updated on March 17, 2023.
Controversy Surrounds Alleged Crypto Restrictions for Potential Bank Buyers
Last week, the second- and third-largest bank failures in America occurred within 48 hours of each other, and the two financial institutions are being sold this week. Unnamed sources familiar with the matter told Reuters that the FDIC is accepting bids for Silicon Valley Bank (SVB) and Signature Bank (SBNY), with final offers due on Friday, March 17, 2023. The FDIC already attempted to auction off SVB last weekend, but no deals materialized, and the U.S. government proposed a bailout plan for the depositors of both banks.
Sources disclosed that the FDIC is using the investment bank Piper Sandler Companies to manage the auctions of both banks. The sources added that the FDIC hopes to sell both SVB and SBNY in their entirety, but partial offers on specific bank branches and verticals will be considered. To purchase the two financial institutions, strict rules apply, as only an existing chartered bank can submit an offer. Reuters contributors David French and Pete Schroeder were told that the scheme was designed to give traditional lenders "an advantage" over private equity companies.
The reporters were also informed that bidders must not cater to cryptocurrency firms if they are to acquire SVB and SBNY. "Any buyer of Signature must agree to give up all the crypto business at the bank, the two sources added," the report by French and Schroeder details. The Reuters account of the situation, stemming from unnamed sources, contradicts the statement made by the New York State Department of Financial Services.
The New York regulator insisted that the recent bank shutdowns had "nothing to do with crypto." The regulator made this statement after Signature Bank board member and former member of the U.S. House of Representatives from Massachusetts Barney Frank said he suspected the shutdown was an "anti-crypto" message. If the rules concerning purchasing SVB and SBNY are true, then it seems Frank's suspicions may be warranted.
Source: Read Full Article