Reserve Bank of Australia Warns about Speculative Cryptocurrency Assets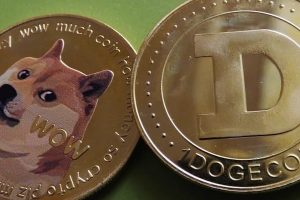 While the adoption of cryptocurrency assets has increased in Australia, the country's central bank is still not sure about the future of digital currencies in the region. The Reserve Bank of Australia has warned local investors about speculative cryptocurrencies, especially meme coins like Dogecoin and Shiba Inu.
In a recent address to the Australian Corporate Treasury Association, Tony Richards, Head of Payments Policy at RBA, said that cryptocurrency assets have captured the attention of many people in the country. He also gave a reference to the latest survey and highlighted that nearly 5% of Australians are holding Dogecoin (DOGE).
According to Richards, the latest boom in meme coins like Dogecoin and Shiba Inu has been triggered by influencers and celebrity tweets. Additionally, RBA's Head of Payment Policy mentioned the growing market capitalization of DOGE and SHIB.
"The recent boom in this area is perhaps best illustrated by the fact that Dogecoin, a cryptocurrency that was started as a joke in late 2013, had an implied market capitalization as high as US$88 billion in June this year; it has since fallen back to around US$31 billion, which makes it the eighth largest cryptocurrency (excluding two stablecoins) by market capitalization. And, the Shiba Inu token, which appears to be equally free of any useful function, is currently the ninth-largest cryptocurrency, with a market capitalization of around US$26 billion," Richards said.
Crypto Uncertainty
In the recent address, Richards outlined different risks associated with digital currencies and said that the speculative demand for cryptocurrency assets will decline in the future. "While cryptocurrencies have clearly captured the attention of many, no doubt fueled by influencers and celebrity tweets, it is unclear how widely held they are. Some of the estimates out there are extremely surprising and may be symptomatic of the significant amount of hype and misinformation in this area," he added.
Source: Read Full Article