Ripple CEO Fortifies Legal Team With Renowned Attorney As SEC's XRP War Heats Up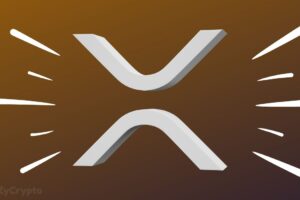 Ripple boss Brad Garlinghouse has beefed up his legal team amid the ongoing legal turmoil between the payments firm and the U.S. Securities and Exchange Commission (SEC).
Garlinghouse Secures New Defense Counsel
Ripple's Brad Garlinghouse has welcomed a new lawyer to fight the SEC lawsuit.
Renowned attorney Rahul Mukhi, a partner at Cleary Gottlieb Steen & Hamilton LLP, Mukhi, on Sept.25 filed a notice of appearance on behalf of Garlinghouse. He will represent the interests of the Ripple chief in court.
Mukhi has a background in securities, complex litigation, as well as enforcement, and other regulatory issues while working as an Assistant US Attorney (AUSA) in the US Attorney's Office for the Southern District of New York (SDNY). During his tenure there, he worked as a lead prosecutor, specializing in public corruption, cybercrime, money laundering, and financial and tax fraud. The attorney was even honoured with the Attorney General's Award for Distinguished Service for his incredible work.
Mukhi has also represented numerous clients in government and regulatory probes involving anti-corruption, cybersecurity, and insider trading matters.
The impressive resume suggests he is ideal for Garlinghouse and Ripple, who have been accused of operating an unregistered securities offering by the SEC.
Will SEC Drag Ripple Executives To Trial?
Ripple's former and current CEOs, Chris Larsen and Brad Garlinghouse, respectively, were named as co-defendants in the SEC's suit for allegedly engaging in personal unregistered XRP transactions worth roughly $600 million.
As the case continues despite Ripple's landmark win in July, many in the crypto community are pondering whether or not a trial involving Larsen and Garlinghouse as defendants is inevitable.
For pro-XRP lawyer and Hodl Law founder Fred Rispoli, the SEC only included the Ripple executives in the lawsuit to force the blockchain payments company into a "weak settlement position" and did not plan to continue with the case against them.
As ZyCrypto reported, a trial is expected in the second quarter of 2024, where the liability of Garlinghouse and Larsen will be established.
Rispoli, however, argued that the trial is unlikely to happen as the regulatory agency would not want a scenario where its credibility is called into question, which he thinks could happen if former SEC Chairman Jay Clayton and former SEC Director William Hinman are called to testify.
Generally, the expectation is that the Ripple execs will either come out unscathed or with an order to pay some small amount in civil penalties for the institutional XRP sales deemed investment contracts by Judge Analisa Torres.
Meanwhile, the SEC is seeking an interlocutory appeal against Ripple.
Source: Read Full Article