Ripple Unveils Plans To Expand Its Presence In Europe With New Hire Amid SEC Lawsuit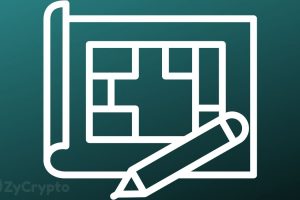 Ripple is looking for a new Managing Director for its European market. The company is doing this in spite of the ongoing challenges it is facing in the United States. The SEC filed a lawsuit against the company in December 2020 and so far there has been no judgment on the matter yet.
Ripple CEO Brad Garlinghouse had in October 2020 said that the company was considering moving its headquarters to London because it is a friendlier environment towards XRP. The company's native token, XRP has been referred to by the SEC as an unregistered security, and Ripple with its top executives is standing trial for the sale of it. Garlinghouse says XRP is not regarded as a security in Europe hence is a better environment for Ripple to thrive in.
Searching for a new managing director for the region may be an indication that Ripple has not given up on XRP and plans to go through with pursuing the case to the end. The new managing director will be in charge of partnerships with businesses in the continent and government relations as well as representing the company in the media.
As the U.S is becoming more unfriendly to Ripple, this is an attempt to expand the company's presence in Europe. Garlinghouse has accused the U.S government of not making clear regulations for the cryptocurrency industry and the suit against Ripple is an attack on the entire industry.
On Wednesday, European Central Bank (ECB) President Christine Lagarde called for the regulation of Bitcoin. As Bitcoin is the number one cryptocurrency, it may just be a matter of time before the entire industry is considered for similar regulation. It may not be the kind of regulation that Garlinghouse wants though as Lagarde seems to be calling for a check on the use of Bitcoin rather than guidelines for the operation of the industry.
As Ripple attempts to expand in the European region, it can only hope that the regulation when it eventually comes will favor the company.
Source: Read Full Article