Ripple's John Deaton Honored With 'Defender of Freedom' Award by ICBLA – Coinpedia Fintech News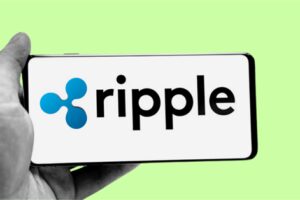 John Deaton earns Defender of Freedom Award from ICBLA for his fearless advocacy in the Ripple vs. SEC lawsuit.

Deaton's constant intervention in the SEC v. Ripple case highlights his determination to prove the SEC wrong.

He criticizes the SEC's interlocutory appeal as a "desperate tactic."
John Deaton has emerged as a strong leader and figure of hope for the 75,000 community members involved in the Ripple vs. SEC lawsuit, fearlessly challenging injustices. His relentless pursuit of truth and vocal critique of SEC Chairman Gary Gensler has earned him the prestigious Defender of Freedom Award from the International Congress of Blockchain Legal Advisors (ICBLA).
ICBLA Recognizes Deaton's Advocacy
The International Congress of Blockchain Legal Advisors (ICBLA) bestowed the Defender of Freedom Award upon John Deaton, acknowledging his inspirational role in empowering digital asset owners to challenge the SEC's enforcement actions. The award, presented on September 25, celebrates individuals and entities championing freedom within the crypto community. It is a great win for crypto as there are only few who have stood and won the battle.
Deaton's constant and valid intervention in the SEC v. Ripple case, notably his cited amicus brief in a summary judgment, underscores how keen he is to prove SEC wrong. 
This is a Community Win!
In his acceptance speech on the X platform, Deaton expressed gratitude on behalf of the 75,000 XRP holders who rallied alongside him. He also commended tech journalist Naomi Brockwell for her role in the LBRY case. The nature of their motion to intervene, wherein thousands of investors petitioned the Court to be included as defendants, was unseen before and commendable.
While the judge denied the motion to intervene, she granted amici curiae status to XRP holders, enabling them to provide crucial input. This all made sense with so many XRP holder affidavits, which played an important role in reversing the judge's decisions. Out of the numerous exhibits submitted, the judge selectively cited a handful, including those from XRP holders.
Deaton Won't Stop Fighting
Deaton addressed the SEC's emphasis on the LBRY ruling, clarifying the limitations of its applicability. He also underscored the importance of Brockwell's support in successfully countering the SEC's argument.
Judge Analisa Torres' citation of the LBRY verdict in her summary judgment decision further highlights Deaton's influence in the legal landscape.
In related news, Deaton offered insights on the SEC's interlocutory appeal, slamming it a "desperate tactic" and anticipating Judge Analisa Torres' strategic approach to bolster her case.
Also Read: Ripple Lawsuit News : XRP Lawyer Mocks SEC's Attempt to Appeal, Saying They're Running Out of Options
Source: Read Full Article