Ripple's Liquidity Hub Grows: New Regions, Assets, and Features Announced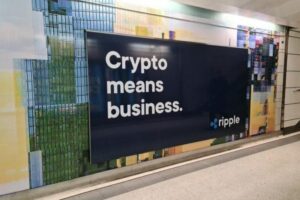 As Ripple explained in a blog post published on 13 April 2023, Liquidity Hub was created to address the inefficiencies in bridging the crypto and fiat world. Apparently, it can function as a standalone solution or as an extension of Ripple's cross-border payments solution, leveraging its global network to provide partners access to payout rails worldwide. The platform aims to source digital assets from the broader crypto market easily and efficiently, making it frictionless for businesses looking to enhance liquidity and support end-customers interested in buying, selling, or holding crypto.
Brad Chase, Head of Liquidity Products at Ripple, said at the time that Liquidity Hub combines ease of use, powerful payment integrations, cost savings, and more into a single, scalable enterprise-grade platform. The solution is designed to leverage smart order routing to source a variety of digital assets at optimized prices across multiple liquidity venues, such as market makers, exchanges, and OTC desks.
Ripple went on to claim that Liquidity Hub reduces the need for businesses to pre-fund capital positions, freeing up previously trapped capital for other purposes. It also said that this solution promises to eliminate complex liquidity management by allowing businesses to access digital assets all in one place, with an intuitive dashboard for managing, trading, and reporting transactions.
In a blog post published yesterday, Ripple outlined the challenges and opportunities in the evolving crypto landscape. The company emphasized that crypto's usability remains a significant hurdle for those who aren't experts in the technology. Ripple says it wants to be a one-stop-shop for enterprises looking to leverage crypto, offering core capabilities like liquidity management at scale.
Ripple elaborated on the complexities of managing liquidity, comparing it to the intricate workings of an e-commerce business like Amazon. Apparently, Liquidity Hub was initially developed to solve an internal problem in Ripple's payments solution, but the company soon realized the potential to externalize this service for other businesses in need of a digital asset platform.
Here is what it is new:
Regional Availability: Liquidity Hub is now available in Brazil and Australia, in addition to certain states in the U.S.
Asset Support: The platform has added support for stablecoins, specifically USDC and USDT.
User Experience: New trading UI features and improved SLAs for crypto deposit processing have been introduced.
Ripple mentioned that is excited about upcoming features, including a sandbox environment and added functionality to continue improving the customer experience. The company also highlighted the importance of easy on- and off-ramps for crypto liquidity, mentioning that they have payout capabilities in 70 countries, covering more than 90% of the daily FX market.
Source: Read Full Article