SEC's Crypto Regulation Strategy Under Fire: CASE Chairman Speaks Out – Coinpedia Fintech News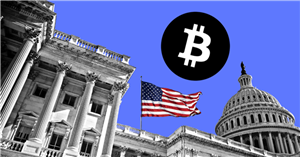 In a recent interview, Gerard Scimeca, co-founder and chairman of Consumer Action for a Strong Economy (CASE), expressed growing concerns about the actions of the U.S. Securities and Exchange Commission (SEC) and its chairman, Gary Gensler, in the crypto industry.
In an interview with Thinking Crypto, Scimeca highlighted the complexity of the issues surrounding the SEC's recent legal battles, including the Ripple lawsuit and the appeals court ruling against the SEC in the Grayscale Bitcoin spot ETF case. He also questioned the SEC's pursuit of Coinbase, a company it had previously greenlighted to go public.
The conversation touched upon the lack of clear guidelines in the crypto space, with Scimeca suggesting that the SEC's actions appear arbitrary and capricious. He raised questions about the agency's priorities, noting meetings between SEC officials and Gary Gensler with Celsius and FTX, while other actions target companies that seem to be compliant.
He said, "I think this is one of those issues that warranted it, yeah, because there's so many layers to this. Going back to the Ripple lawsuit, the SEC just lost to Grayscale in the appeals court, and those judges said the SEC was arbitrary and capricious in not approving Grayscale's Bitcoin spot ETF. And now they're going after Coinbase, a company they greenlighted to go public years ago. So it just seems like a mess."
He continued, "You have these things happening in parallel while, on the other hand, where was the SEC for Celsius and FTX? I mean, there is documented evidence that SEC and Gary Gensler met with officials of FTX multiple times. So what's happening? It's just a failure to do your job."
The discussion also highlighted the challenges of regulating a relatively new industry and the need for lawmakers to provide a clear framework for crypto businesses. Scimeca emphasized the importance of clear rules to prevent a market freeze and encourage innovation. 
Scimeca suggested that Gensler's approach might be rooted in a form of territorial power, where flaunting authority prompts the SEC to make an example of companies or individuals. Gensler's lack of clear communication and the absence of a coherent framework for the crypto industry were emphasized as significant concerns.
Source: Read Full Article