Shiba Inu & DOGE Slump, StoneX Fined, ADA eToro, NAGA IPO: Editor's Pick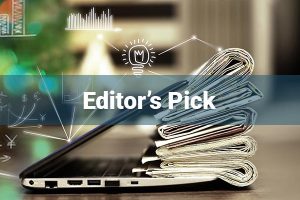 After a week's hiatus, the editor's pick returns with a look back at this week's biggest news stories from the worlds of forex, fintech, and crypto.
Shiba Inu and Dogecoin Out of Top 10 Cryptocurrencies
The trading week kicked off with news of a big drop for Shiba Inu (SHIB) and Dogecoin (DOGE). Over a weekend of carnage for crypto, Shiba Inu has lost approximately 6% of its value whilst Dogecoin dropped by 4% during the same period.
The latest dip means that DOGE and SHIB are no longer among the top 10 digital currencies according to market cap.
Read more on Shiba Inu and Dogecoin Out of Top 10 Cryptocurrencies here.
NAGA Plans for a US IPO to Tap Broader Investor Base
Hamburg-based NAGA Group AG (XETRA: N4G) announced this week it is planning for an initial public offering (IPO) in the United States, thus marking an associated listing of its shares on the US technology exchange, NASDAQ.
NAGA is already listed in Germany on Deutsche Börse's Xetra. The company is now moving to list itself in the United States primarily to tap into a much broader group of investors that will significantly strengthen its profile on the capital market.
Announced on Wednesday, the German company is expected to complete the US listing by the second half of 2022.
Read more on the NAGA US IPO here.
Cardano's ADA Plummets 9% amid eToro's US Delisting Decision
The price of Cardano's ADA token dropped significantly by almost 9 percent on late Wednesday after the Israeli broker, eToro announced its decision to delist the cryptocurrency for US customers.
The value of the ADA token dropped below $1.6, which is its lowest price point in three months. The token was already on a corrective trajectory after its value peaked at more than $3 in early September. Despite the recent correction ADA rallied 800 percent in 2021 and now has a market cap of more than $55.3 billion.
eToro, in its decision on Tuesday, said that it will limit Cardano's ADA and Tron for US users, citing regulatory woes in the country.
Read more on the eToro Cardano ADA Delisting
NFTs: More than Just a JPEG
There's a lot of head-scratching in general about what exactly an NFT is.
Here. Sam White explains why NFTs bring secure digital ownership at a time when the lines between digital and physical wealth are blurred
Read more on why NFTs are more than just a JPEG here.
FINRA Fines StoneX $60,000 for Compliance Failures
Financial Industry Regulatory Authority (FINRA), a self-regulatory body, has penalized StoneX Financial with a censure order and a fine of $60,000 for multiple compliance failures.
According to the official notice issued on Monday, FINRA found that StoneX failed to immediately display, route, execute or cancel 27 out of 35 (77 percent) sampled exceptions of customer limit orders during the third quarter of 2017 and the second quarter of 2018. 14 of these orders were cancelled/replaced orders.
Additionally, the financial services company failed to establish and maintain a supervisory system, including WSPs, to ensure compliance within the system.
Read more on the StoneX fine here.
TD Holdings to Acquire Integrated Commodities Trading Platform STIT
Nasdaq-listed TD Holdings (Nasdaq: GLG) announced on Wednesday that it has entered into a non-binding letter of intent to acquire Shenzhen Tongdow Internet Technology (STIT), another Chinese online to offline e-commerce commodities trading platform.
Under the signed agreement, TD Holdings intends to acquire between 30 percent and 65 percent of the equity interests of STIT. The deal will be closed with a cash transaction, but the amount will be determined after further due diligence.
Read more on the TD Holdings (Nasdaq: GLG) bid to acquire Shenzhen Tongdow Internet Technology (STIT) here
Is Ethereum the Ethereum Killer?
There is often talk of Solana being an Ethereum killer, but what if the culprit is not the latest trendy smart contract platform; what if the wounds are self-inflicted and Ethereum will ultimately be done in by Ethereum itself, which is to say, by its own shortcomings?
Read more on is Ethereum the Ethereum Killer here.
London Summit 2021 Recognizes Industry's Finest
London Summit 2021 has officially ended, capped off as always by the annual Awards Ceremony at the Old Billingsgate. The event was a resounding success, with thousands of attendees attending one of the largest and most eagerly anticipated B2B conferences in the industry.
After weeks of voting for leading companies by industry peers, prestigious honors were bestowed to the best performing venues in 14 different categories.
Find out who won what at the FMLS Awards here.
Source: Read Full Article