SIX Digital Exchange Receives Regulatory Approval from FINMA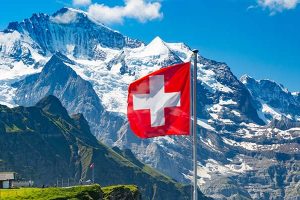 SIX Digital Exchange (SDX) announced today that it has secured regulatory approval from FINMA, the Swiss Financial Market Supervisory Authority, to operate a stock exchange and a central securities depository for digital assets in Switzerland.
In an official announcement, SIX mentioned that the new approval from FINMA has enabled SDX to go live with a fully regulated, integrated trading, settlement and custody infrastructure based on distributed ledger technology (DLT) for digital securities.
Through the recent authorization, SIX Digital Exchange can now offer efficient services in a secure and regulated environment. In addition to the recent approval, SDX outlined plans to invest in the expansion of the global digital financial ecosystem.
"The digitalization of financial markets continues apace, and while the final shape of the market is still evolving, this is an important milestone in providing institutional investors with a safe and robust infrastructure meeting all of the core requirements of a traditional exchange and CSD infrastructure. In this regard, the SDX approval process has proven to be an invaluable experience for SIX and for the industry as a whole," Thomas Zeeb, Global Head, Exchanges & Member Executive Board at SIX, said.
In August 2021, SIX announced a partnership with VentureLab to support Swiss entrepreneurs. Earlier this year, the exchange launched a new dedicated segment to facilitate small and medium enterprises (SMEs).
Digital Financial Ecosystem
Switzerland is one of the most important regions for global financial companies. The country has taken several initiatives for the digitalization of financial markets in the last few years. "This is an important milestone in bringing the digitalization of capital markets into the mainstream, but it is only the beginning. We will continue to work with our clients, regulators and other stakeholders to shape the markets of the future," Zeeb added.
In its latest financial results, SIX reported a sharp increase in operating income during the first six months of 2021.
Source: Read Full Article