SmartTrade Technologies UK Posts Marginal Gain in FY21 Profits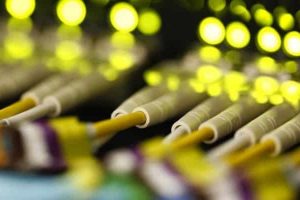 SmartTrade Technologies UK Limited, the British arm of the financial technology provider, published its financials for fiscal 2021, ending on March 21. The UK company reported a jump in profits despite some pullback in its revenue.
According to the latest Companies House filing, revenue of the company came in at £13.16 million, compared to the previous year's £14.7 million. But, there was a drastic decline in the cost of sales that resulted to generate a gross profit of £3.78 million.
After considering administrative expenses, which almost doubled in a year, the operating profit of the company came in at £2.63 million, 3 percent higher than the previous fiscal. After considering tax liabilities, the net profit of the UK company stood at £2.13 million, up from FY2020's £2.06 million.
The company detailed that the jump in profits was primarily due to higher margins, lower salaries and depreciation.
Technology Demand Is Rising
SmartTrade offers software development services to financial services firms and also licenses its products to its clients. It primarily develops FX and FI products and provides services on the European and EMEA markets.
The company is headquartered in France, but the disclosed financials only shows the performance of the UK unit.
"This year's activity has been satisfying despite the Covid-19 pandemic," the company stated in the filing. "New customers were added and we ensured the continuity of our services. Profitability was maintained in a difficult context. We expect in the future to continue in the path of growth."
Earlier this year, Finance Magnates reported that Lombard Odier integrated SmartTrade's fully-hosted FX solution, LiquidityFX. The company even tapped Colin Murphy as its new Chief Revenue Officer last June.
Source: Read Full Article