Sorare Raises $680 Million in Series B Round Led by SoftBank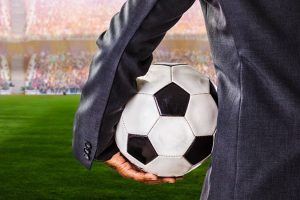 Sorare, a blockchain-based football gaming and non-fungible token platform, today announced that it has secured $680 million in the Series B funding round to expand its presence.
SoftBank led the recent Series B funding round. The investment round also saw participation from Atomico, Bessemer Ventures, D1 Capital, Eurazeo, IVP, and Liontree. The latest announcement from Sorare came nearly 7 months after the company raised $50 million in its Series A funding round.
According to Sorare, the company is planning to use the funds to create the next world champion in sports entertainment, by leveraging NFTs. The blockchain firm aims to form new partnerships in the coming months.
Sorare is also planning to expand into new sports due to a surge in demand from leagues and fans.
"When my co-founder and I first laid out our vision for Sorare in the summer of 2018, our ambition was to create a new game that could unlock the limitless potential of non-fungible technology. Because of our shared passion for the beautiful game, creating a fantasy football product was the perfect place to begin our journey. New investors have backed us with a record-breaking fundraising round of $680 million, the largest in the history of French Tech and the largest in Europe for a Series B," Nicolas Julia, co-founder and CEO of Sorare, commented.
NFTs
In 2021, the popularity of NFTs increased significantly. The overall demand for sports-related NFTs reached a record high during the first 8 months of 2021. Sorare also highlighted the substantial growth of its NFT fantasy model and mentioned that the platform now has more than 180 clubs. The company has over 600,000 registered users.
"The record-breaking Series B is a huge statement of intent that will greatly improve our NFT fantasy gaming experience for millions of sports fans. This fundraising will help deliver our key objective: to create the next world champion in sports entertainment, by leveraging NFTs," Sorare mentioned.
Source: Read Full Article