South Korea: Woori Bank the Latest to Enter the Crypto Custody Business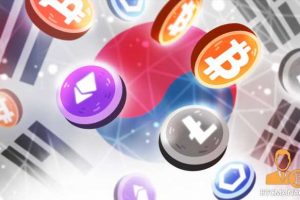 One of the top South Korean banking groups – Woori Financial Group – disclosed its plans to launch a crypto custody service.
Woori Financial Group Joins the Crypto Custody Business
Woori Financial Group which is South Korea's third-largest banking group by the total value of assets under management announced its foray into the digital asset custody business, a report by The Korea Economic Daily confirms.
Per sources close to the matter, the financial group's banking offshoot – Woori Bank – has agreed to establish a digital asset custody joint venture with a bitcoin-based fintech solutions provider called Coinplug Inc.
Notably, Coinplug will be the dominant shareholder of the newly formed JV – called D-Custody – while Woori Bank will be the second-largest shareholder in the entity. The proposed JV is speculated to be incorporated by next week at the earliest.
The crypto custody business is a booming one as an increasing number of financial institutions the world over are warming themselves up to a service that safely stores and manages digital assets for its clients.
At present, the majority of crypto custody businesses offer custody services for leading cryptocurrencies such as bitcoin (BTC), and ether (ETH) owned by various entities and organizations.
Of late, however, the demand for crypto custody services has been skyrocketing with an increasing number of clients choosing to put their idle digital assets to use. More firms and companies around the world are adding bitcoin and ether to their balance sheets for business diversification or investment purposes.
"In overseas markets, the digital asset custody has become a successful, established practice among the new services offered by the banks," said an official of Woori Bank.
Not Bothered by Crypto Regulations
It is worthy of note that despite the somewhat strict regulations toward cryptocurrencies, South Korean businesses are not shying away from embracing the emerging asset class.
In May this year, regulators in South Korea expressed their desire to regulate the crypto industry with support from banks and other financial institutions.
In fact, several crypto exchanges in the country were recently forced to delist certain altcoin trading pairs from their platform to stay compliant with the Act of Reporting and Use of Certain Financial Transaction Information.
Most recently, BTCManager reported numerous South Korean crypto exchanges were mulling pressing a constitutional appeal against the Korean government in wake of the risk of being banned.
Related posts:
Source: Read Full Article