Splash Financial Raises $44 Million in the Latest Investment Round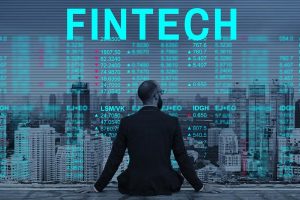 Splash Financial, the US-based financial technology platform, recently announced that the company has secured $44.3 million in the latest Series B funding round. Citi Ventures, Detroit Venture Partners, Firebolt Ventures, and the company's existing investors including CMFG Ventures and Northwestern Mutual Future Ventures also participated in the latest funding round.
According to an official announcement, the digital lending platform has now secured a total of approximately $60 million in funding since its founding. Splash Financial is planning to use the latest funds to accelerate its growth. The fintech company aims to expand its lender network to provide easy access to different financial products digitally.
Commenting on the recent investment round, Steven Muszynski, Founder and CEO of Splash Financial, said: "We're thrilled about what this funding will allow us to achieve and are excited to partner with amazing investors that share our values. The expectation of consumers today is to be able to compare, shop, and save on their financial products all while in the comfort of their own homes. This funding round brings us another step closer to realizing our company vision, creating a faster and less expensive financial world."
Splash Financial facilitates borrowers to compare financial products from a network of lenders. The fintech platform mentioned that partners of DST Global also joined the Series B investment round.
Fintech Investments
Financial technology investments have surged during the last few months amid a significant jump in the adoption of innovative financial products. "The importance and sophistication of digital lenders are growing apace. Splash Financial is spearheading a digital transformation strategy that will meet the new demands of consumers. We see significant growth potential in the continued evolution of the lending experience and we are thrilled to support Splash's next phase of growth," Charley Howe, Director of Venture Investing at Citi Ventures, added in the official press release.
Earlier this week, fintech firm 10x Future Technologies raised approximately $187 million in funding.
Source: Read Full Article