SV-Based Taraxa Revolutionizes Legacy Data Auditing With Mathematically Provable Audit Trails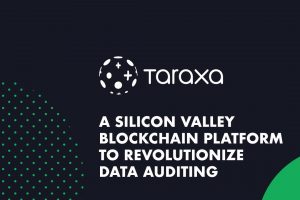 PRESS RELEASE. Santa-Clara, CA – Taraxa's newly released testnet was just put to use for a process auditing platform that minimizes operational friction in multi-party business processes. The Silicon Valley-based blockchain startup is building auditing solutions that infuse database-integrated systems with transparency and credibility by using data anchoring and cryptographic proofs to mathematically verify the origin and integrity of operational transactions.
Cryptographically secured infrastructure and the flagship application
Taraxa takes operational auditing to the next level with its cryptographically-secured audit log, finally solving the problem of capturing unstructured operational data with the highest level of integrity. The purpose-built infrastructure gives legacy enterprise platforms an unbeatable advantage of transparency and verifiability that automatically captures critical business ops data to prove the integrity of organizational planning, execution, and assessment.
Taraxa offers a slew of innovative solutions for a wide range of industry verticals:
Independent audit trails and chain of custody of all operations: automatic and tamper-proof audit trails guarantee complete process transparency and make process auditing a breeze via clear and systematic cryptographic proofs.
Enterprise-ready DLT deployment: one-click deployment compatible with legacy systems and other dApps.
The secure machine states: secures data at the source through an immutable data anchoring hardware endpoint to ensure the integrity of critical network infrastructure and revenue-generating assets.
More enterprise-grade applications to come
All applications built on top of Taraxa specifically address data visibility by implanting trust-verifying mechanisms to the backbone of operational transactions. Marinate is the first platform built by the team to make it easier to track multi-party processes and everyday agreements by anchoring operational transactions to the Taraxa public ledger.
With the public testnet and the first app that uses Taraxa's audit trails already live, CEO Steven Pu offers a look into the company's future: 'The technologies we're building can help drive positive and measurable business efficiencies from day one without re-implementing existing digital enterprise infrastructure'.
Media inquiries: [email protected]
Partnership inquiries: [email protected]
About Taraxa: https://www.taraxa.io
This is a press release. Readers should do their own due diligence before taking any actions related to the promoted company or any of its affiliates or services. Bitcoin.com is not responsible, directly or indirectly, for any damage or loss caused or alleged to be caused by or in connection with the use of or reliance on any content, goods or services mentioned in the press release.
Source: Read Full Article