Tech Platform JuicyFields Plans to Produce 75 Tons of Harvest in 2021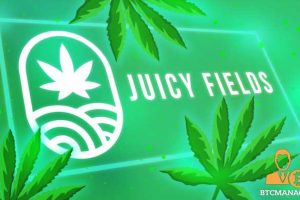 JuicyFields' partner facilities — TERRA CANN in Colombia, are now progressing to new levels to construct the 10,000 m2 automated greenhouses and 1,000 m2 laboratory. The new facility aims to help the local Colombian farmers who lack production sites and technological advancement to process their products and sell them to African, European, and other markets.
Several letters of intent (LOI) for THC oil and dried flowers have already been signed between TERRA CANN and distributors, with the possibility to increase the volumes in multiple progressions. 
Besides, JuicyFields branded products are already available at 'The Greenside' classy cannaporiums and club venues in South Africa. 
Furthermore, the dried and processed cannabis flowers at the Portuguese partner's facility — Sabores Púrpura, with strict compliance of EU GMP, are being distributed within the European market. At the same time, the partner is getting ready to launch its own production lines with a full cycle.  
One of the first and young startup projects that JuicyFields supported was Cannabis International in Denmark. It has displayed credibility right from the initial development stage. Therefore, a fresh round of investments is now intended to build a new modern greenhouse to produce branded products and premium quality dried flowers in 2022.
Apart from the facilities mentioned above, the new ones are expected to be launched soon in Costa Rica and Mexico. Meanwhile, the existing facilities and plantations are expected to produce 75 tons of harvest by the end of 2021.
On a final note, the emerging blockchain platform JuicyFields has evidently managed one of the seemingly impossible things in this highly regulated industry in the world! The company was able to remove geographical barriers by presenting people with a legal and simple possibility to support the medicinal cannabis movement, regardless of their place of origin.
Related posts:
Source: Read Full Article