Terra Boss Do Kwon Says He's Not 'On The Run' As Questions About His Whereabouts Rage On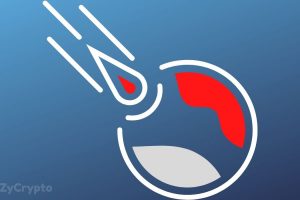 Do Kwon, the man behind the failed Terra project is wanted by authorities in South Korea and he is not in Singapore as they initially assumed. Kwon, however, maintained he was not hiding on Twitter Saturday.
Do Kwon Goes Missing
Days ago, South Korean authorities issued an arrest warrant for Do Kwon and five other individuals, on allegations that they had violated Korean capital markets law. The country's Foreign Affairs Ministry then sought to invalidate Kwon and his associates' passports.
The authorities conducting a manhunt for Kwon thought he was living in Singapore, but Singapore police confirmed on Saturday that he was not in the country.
Now, the disgraced co-founder of the now-defunct Terraform Labs is defending himself on Twitter.
"I am not "on the run" or anything similar —  for any government agency that has shown interest to communicate, we are in full cooperation and we don't have anything to hide," he said, adding that Terraform Labs and himself have held themselves to "an extremely high bar of integrity" as they fend off multiple lawsuits in different jurisdictions.
Kwon, in the same Twitter thread, told Crypto Twitter: "you have no business knowing my gps coordinates."
According to an update by a Korean media house following Kwon's tweets, local authorities have rebutted his claims. The prosecution reportedly established that "it is clear that he escaped." The report recalled how Kwon dissolved Terraform Labs' Korean subsidiary in late April just before the mind-boggling collapse of the Terra ecosystem, a situation that Kwon contended was just a coincidence.
Could Kwon Go To Prison?
The Terra blowup will go down in the history books as one of the biggest catastrophes in crypto, the contagion of which is still being felt. Four months later, multiple prominent crypto lending firms, including Voyager Digital, Three Arrows Capital, and Celsius have gone bankrupt.
The scale of the collapse, along with the opaque dealings surrounding actions to rescue the UST algorithmic stablecoin and its companion token LUNA, means that law enforcement officials are conducting serious probes.
Kwon potentially ending up in handcuffs is something that the cryptoville has debated since the Terra debacle in May. The U.S. Securities and Exchange Commission (SEC) is currently looking into whether Kwon and his company Terraform Labs violated federal investor protection rules with the marketing of UST.
It's obviously up to authorities in the U.S and Kwon's native South Korea to decide whether he should be sent to prison. While he might be lucky enough to dodge a criminal sentence for fraud, the Terra chief has already suffered major damage to his reputation mainly due to his conduct prior to Terra's demise.
Kwon is known to have promoted a crypto project that was inherently flawed with so much passion and he lashed out to critics with vitriol and pomposity — "I don't debate the poor" is one of his most infamous retorts.
Does the trash-talking CEO deserve to be put in a prison cell? Many crypto observers, as well as investors who lost money during the Terra crash, will undoubtedly agree that Kwon will get what's coming to him.
Source: Read Full Article