Tether freezes $225M USDT linked to romance scammers amid DOJ investigation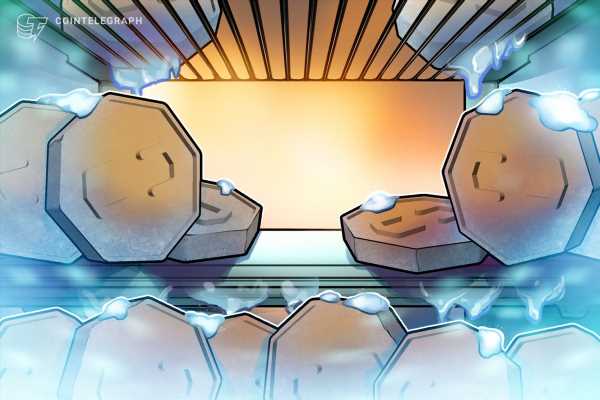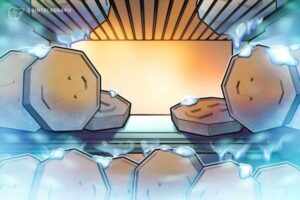 Stablecoin issuer Tether froze roughly $225 million worth of USDT tokens as part of an investigation into a Southeast Asia human trafficking syndicate launched by the United States Department of Justice (DOJ). 
In a Nov. 20 announcement, Tether said it had worked with the DOJ and crypto exchange OKX to freeze $225 million USDT in "external self-custodied wallets." The firm reported the illicit funds had been used by a crime syndicate responsible for a "pig butchering" romance scam — a technique in which bad actors attempt to develop an online relationship with unsuspecting individuals, often convincing them to invest in legitimate businesses before conning them.
According to Tether, the freezing of the USDT followed a "months-long investigative effort" into the location of the funds between the firm, OKX, DOJ, and U.S. law enforcement agencies. The stablecoin issuer said it would work with U.S. authorities to unfreeze any "lawful" wallets that may have been seized as part of the effort.
"Through proactive engagement with global law enforcement agencies and our commitment to transparency, Tether aims to set a new standard for safety within the crypto space," said Tether CEO Paolo Ardoino. "Our recent collaboration with the Department of Justice underscores our dedication to fostering a secure environment. We believe in leveraging technology and relationships, such as our collaboration with OKX, to proactively address illicit activities and uphold the highest standards of integrity in the industry."
Tether has previously worked with global law enforcement agencies to freeze assets allegedly linked to criminal syndicates, such as when the firm coordinated with Israel's National Bureau for Counter Terror Financing to freeze roughly $873,000 worth of USDT used for funding terrorist activities in Israel and Ukraine. The latest $225-million freeze appeared to be the largest in Tether's history.
Related: Circle, Tether freezes over $65M in assets transferred from Multichain
Unlike many cryptocurrencies like Bitcoin (BTC), which has the ability to be held outside the control of anyone but the individual with the private keys, stablecoins like USDT are more likely to be issued by a single authority. As a result, the issuers sometimes have the capability of freezing funds and halting transactions in response to requests from law enforcement.
However, crypto moving through exchanges is sometimes subject to the same treatment. In August 2022, Binance said it had restricted account access to $1 million in crypto for a Tezos tool contributor following a request from authorities and similarly froze accounts linked to Hamas militants in October 2023 in response to Israeli law enforcement.
Magazine: US enforcement agencies are turning up the heat on crypto-related crime
Source: Read Full Article